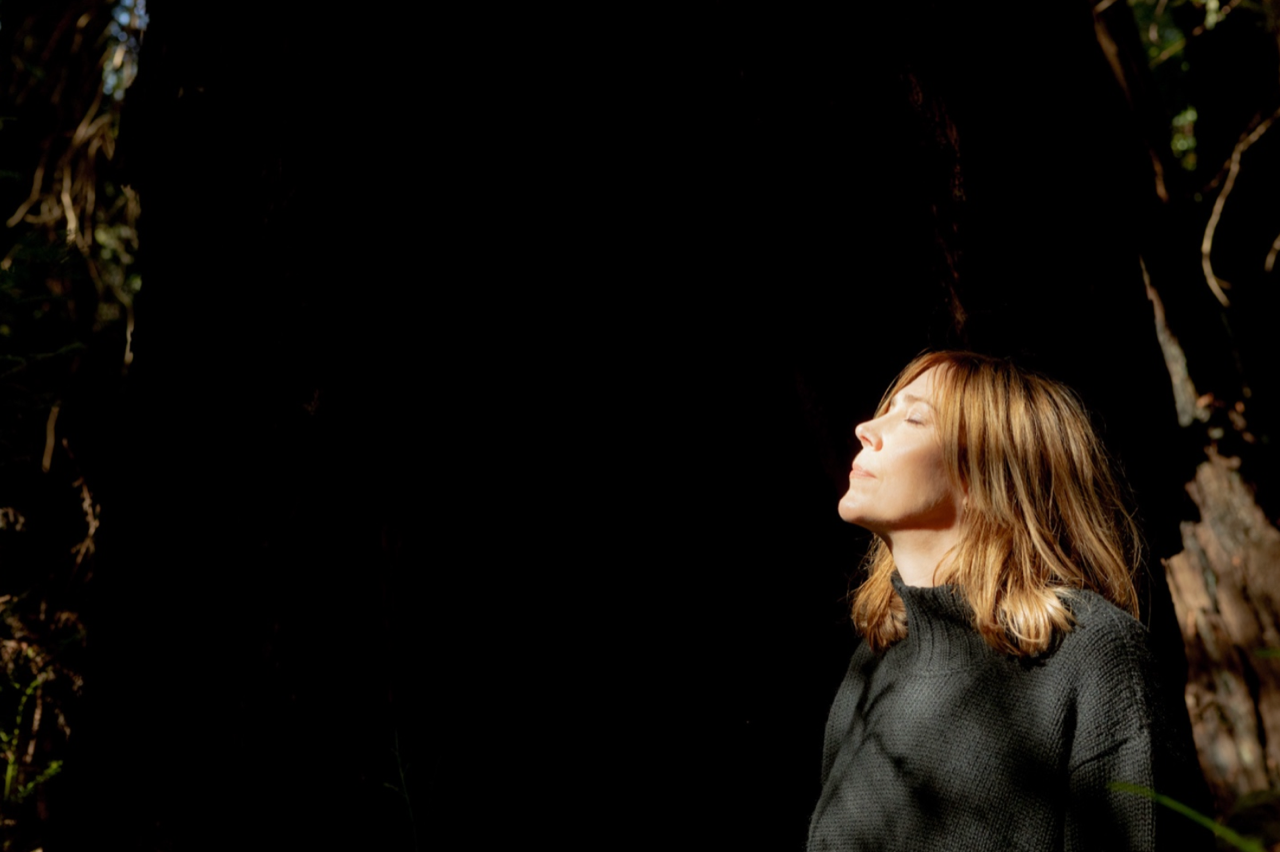 Beth Orton is pleased to share the third track from her forthcoming seventh studio album, 'Weather Alive'. "Friday Night" is streaming now. Watch the self-directed video in Hydra, Greece HERE.
The album is released on 23rd September 2022 via Partisan Records and is produced by Beth, her first self-produced album to date. "Friday Night" follows Forever Young and the record's title track, Weather Alive, as telling introductions to a special body of work.
Alongside her October UK Tour, Beth is also pleased to announce details of five new instore live dates for September, in addition to her previously announced headline tour. Tickets are available now from the stores in London, Sheffield, Edinburgh, Nottingham and Oxford. Full details listed below.
"Friday Night" is an intricately crafted, fragile jewel on a record that both harnesses and is fuelled by candid emotion. Beth's raw vocal does much of the work here, underpinning the light and shade of a song heavy of heart and melody. It's all sewn together with a deftness of touch and a sleight of hand. Subtle but breathless. It's a highlight of a record that introduces another space and sound previously untouched by this singular British artist, and a career spanning almost three decades.
Beth Orton on "Friday Night":

"Friday Night is someone reflecting on, and trying to decide, what to give up or what to surrender to. Passion or ambivalence? Whether to "bleed or rust in the rain."

"Most of us are struggling to make sense of where to put the love we have for those that are lost to us, let alone the ones that remain. Sometimes there is no right answer except to find the wisdom in the spaces between the endings and beginnings, in the remembrance of things past or in search of lost time, there are always re-percussions to the choices we make. We are listening to the internal dialogue of someone living it out, what is futile and what is worth fighting for, and trying to do as little damage along the way. Friday night being the night that makes the week more bearable, there is hope.

"Coming to realise what is real and what is out of reach can be unbelievably painful, waking up to the love that remains can be the greatest gift and the most wonderful surprise. Even in absence there is presence, there is no escape but to look for where the love is still alive within us."

Although self-produced, Beth left the studio door wedged open during the album recording sessions to a fine selection of players including The Smile's drummer Tom Skinner, Mancunian jazz star Alabaster dePlume, multi-instrumentalist/composed Shahzad Ismaily, and The Invisible's bassist Tom Herbert.

Beth Orton Live:
19th August – Beautiful Days Festival, Devon
21st August – Open House Festival, Bangor
In Store Performances (tickets available now in store):
23rd September – Rough Trade East, London *NEW*
25th September – Bear Tree, Sheffield *NEW*
26th September – Assai Records, Edinburgh *NEW*
28th September – HMV, Nottingham *NEW*
29th September – Truck Store, Oxford *NEW*
Headline Tour:
7th October – Academy 2, Birmingham
8th October – St. Bartholomew's Church, Brighton SOLD OUT
9th October – KOKO, London
10th October – Arts Centre, Norwich
12th October – St George's, Bristol
13th October – Classic Grand, Glasgow
15th October – RCMN Concert Hall, Manchester
16th October – Brudenell Social Club, Leeds SOLD OUT

Tickets on sale now at:
www.bethortonofficial.com