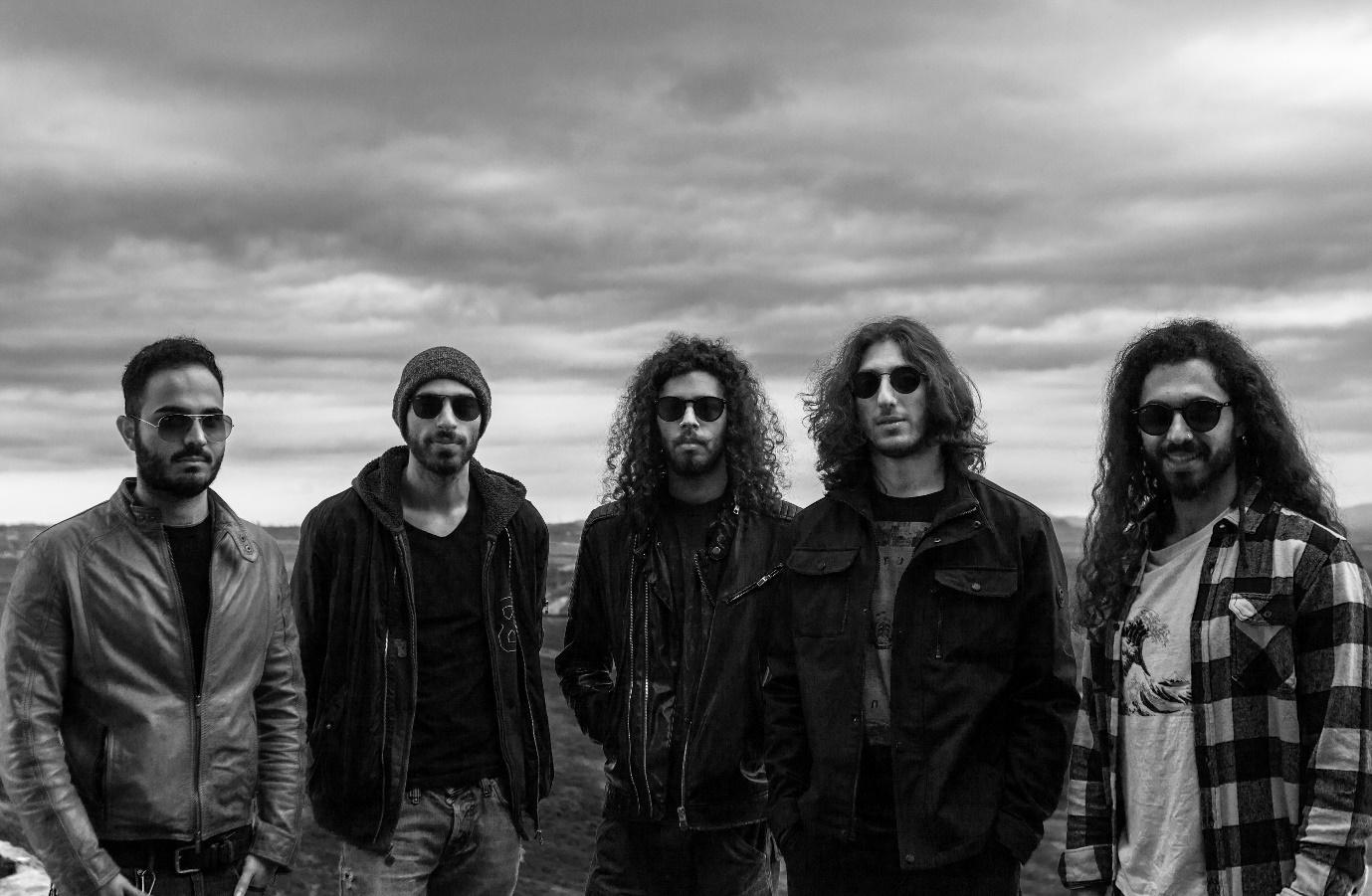 STONUS is defined as a Heavy Rock band, formed in Nicosia, Cyprus in 2015.
Based in London since 2018, the band' s line-up consists of vocalist Kyriacos Frangoulis, lead guitarist Pavlos Demetriou, rhythm guitarist Nicky Ray, bassist Andreas Aristides and drummer Kotsios Demetriades.
The band has an old school attitude and a high voltage sound, with smooth vocals, crunching guitar riffs, powerful drumming and a hell of a fuzzy bass.
Their music is a vortex of sounds, combining elements of stoner, psychedelic, desert, doom, hard rock and a little grunge.
STONUS has performed at numerous events in Cyprus, including Hard Rock Café Rising, Nicosia Rock Festival and Power of the Night Festival XII, and made their first live show abroad in Camden's Unicorn, London (October 2018), followed by their first festival appearance in SoundArt Festival in Bucharest, Romania (March 2019).
Over the last few years, STONUS has produced 2 EPs, including the limited edition ''Supertrip'' (2017) and ''Lunar Eclipse'' (2018) as well as 2 singles; ''Coming In'' (2017) and ''Sweetspot'' (2019), before releasing their first album, ''Aphasia'' (2020).
On January 2020, STONUS was signed by Electric Valley Records and sealed the deal for ''Aphasia''; a fully analogue 41:43-minute LP recorded at Wreck It Sound Studios in Corinth, Greece in August 2019.
The band has brought some fresh material in this well-mastered 7-track-record, while staying true to their roots and original style.
If you feel like losing yourself into a psychedelic journey…somewhere far away from everything…where time stands still… STONUS is your ride to get there.
''Aphasia'' is now available for purchase as a digital album, cd and vinyl at www.stonus.bandcamp.com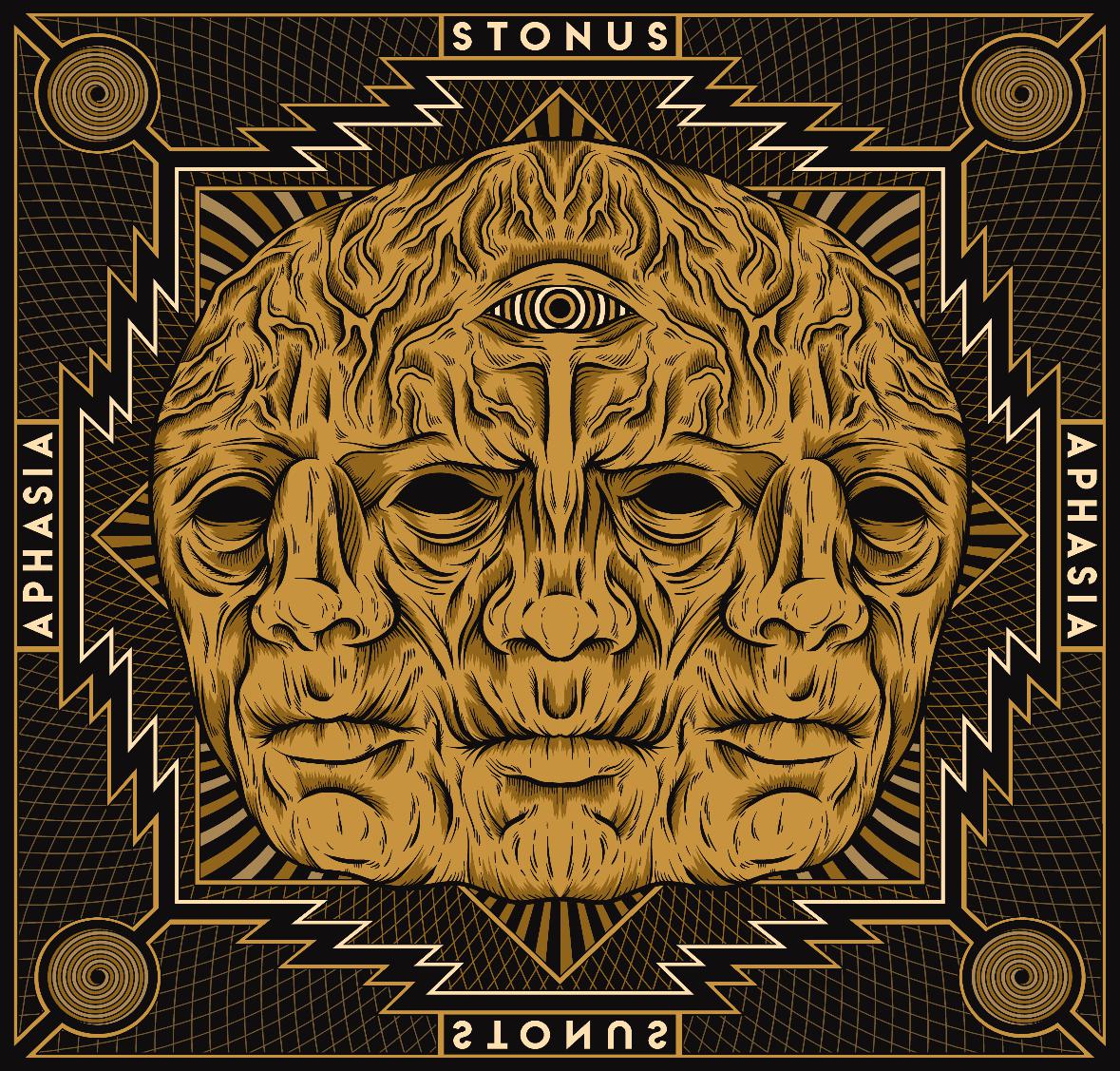 Q&A
What was the main inspiration behind ''Aphasia''?
For this album, we wanted to create something that is powerful and psychedelic, and I believe we have achieved that through these 6 songs. We wanted to explore new ideas as a band, experiment, and create something different from our previous EP's, both in sound and song writing. Aphasia is an album with a beginning and an ending, it tells a story.
What does the album's title reveal and why did you choose it?
The album's title comes from the language and communication disorder, Aphasia, with sufferers having difficulty in reading, writing and speaking.
The reason we chose this title is because we wanted to give voice and power to the ones who are incapable or afraid of expressing themselves, allowing them to experience a multidimensional journey of different vibrations through our music.
How would you define Aphasia's sound?
I would say, that the main sound of the album is heavy and powerful, merged with ambient and psychedelic tones. I believe that this fusion of different music styles, creates a unique and interesting sound which is what we tried to accomplish.
How would you describe each song of the album?
Starting from ''Awake'', a powerful and rock n roll style song, with an ambient switch in the middle.
''Aphasia'' is a constantly building song, reaching to a psychedelic bound, just to drop to a doomier vibe ending, with a fast-paced riff. It talks about the inability to express your thoughts through writing or speaking.
''Mania'', a stoner rock song focused on the mania phase of the bipolar disorder and the obsessions of the mind.
Going to ''Nadir'', an almost instrumental song that has a more psychedelic sound, building up with a mellow guitar sound, as it floats throughout the song.
''Dead End'' is a heavier song with a lot of headbanging, which is about all the dead ends in our lives. We try to find a getaway but realise that we are the only reason that these dead ends really exist.
''Ghost Town'' is the last song of the album, which has a doomier energy and some darker vibes in it. It talks about the Turkish invasion in our island in 1974, the fact that they took part of our own land and how we are planning to get it back.
If you were to pick one song from the album that has the most impact on you, which one would it be and why?
I would choose ''Awake'', because it is not a normal structured song, and I like the fact that it doesn't have a typical song progression. Also, it is my favourite track from the album since it has all the vibes that I want to feel when listening to a song. It's fast, energetic, psychedelic and rock and roll. I think this song has the biggest impact on me because this is what I expect to listen to when putting a stoner rock song on.
What do you enjoy about being a musician?
I feel so fortunate to be part of a band and be able to make music and contribute in my way.
As a musician, I feel like I give something to people that allows them to relax and helps them escape from the everyday stress. For me, that's what songwriting and music composition is all about.
Which guitarists have you looked up to while growing up?
First, I started listening to Iron Maiden, looking up to Adrian Smith, and as I was getting older, I came across Guthrie Govan which I also saw live playing for The Aristocrats. Govan has an excellent technique of legato, and he is one of the "cleanest" players I know, and by that, I mean that his notes sound so clean, especially when playing fast. Playing that fast with an almost completely clean sound is something extremely hard and takes a lot of practice to achieve.
Another excellent guitarist I admire, used to be Darrell Dimebag from Pantera. I loved his pitch harmonics and the way he could make his guitar squeal.
More recently I started listening to Devin Townsend, who is an astonishing guitar player, singer and songwriter. He can blend music genres with great consistency and transition from blast beats to operatic vocals.
Last but not least, it has to be Mark Morton from Lamb of God which is also my favourite band. For me, Morton is the master of riffs.
What music genres are you most likely to be listening to in your free time?
It's true to say that I am more of a metalhead rather than a stoner rock guy. Most of the times, I am listening to death, black or doom metal, and of course stoner rock.
Stoner rock really got my attention, from the slow rhythms and the fat riffs, to the headbanging beats. It really gives you some very energetic and groovy vibes.
You're on your final year to complete your BA degree in Mathematics.
How has the process been for you, you know, studying and being in a band?
Well, I can't say that it has been easy, but studying Maths can be fun, it keeps your mind sharp.
On the other hand, you always need something to relax and that's when music comes in.
I can say that it has been pressuring over the years, trying to balance my studies and my passion for music. The guys and I try to meet as much as possible to practice since we are all students studying in the UK. Every time we have some free time, we always meet up and jam together, creating new material. Now, I am almost done with my degree, and then I will be able to focus more on the band and our music.
When it comes to the process of songwriting, how do you write your music?
Most of the times, we jump into the studio and just jam. Most of our songs were created from jamming in the studio such as 'Nadir', which was a completely improvised track, but we kept it because we liked it. Even when we are not together, we still experiment on our own, and send some rough recordings to each other so that we can work on those when we hit the studio.
If you could pick 3 bands that you would like to work with, which ones would they be and why?
Since we are in the stoner scene, I would say Planet of Zeus because I think it's a very talented band and it's going to be huge after a couple of years. I have met these guys and they were so cool and easy-going.
All Them Witches, is one of my favourite bands that I would love to work with. They combine genres of heavy, stoner, psychedelic, and blues rock in a great way.
For the third band, I would say 1000mods, because it is the band that got me into stoner rock. I find their sound so unique and catchy.
What are your music influences as a band, that had an impact in developing your sound over the years?
Some of our influences include bands like Nightstalker, All Them Withes and 1000mods as a matter of fact. Of course, our main influences come from our personal music taste. I can say that each one of us has a slightly different taste in music. When it comes to making music for STONUS, our frontman Kyriacos lays the main ground of stoner and then we all start adding on top of that. Personally, I like to bring the more doom sounds in our music, our rhythm guitarist Nicky, is great for adding melodic and groovy riffs, while our drummer Kotsios likes to take our sound to a more progressive territory. Our bassist, Andreas Aristides is the newest member of the band, who joined us as soon as we started recording ''Aphasia''. He is such a talented musician, and without him the album might not even exist right now. We are more than excited to have him in the band, and we can't wait to create more music with him.
What's your next goal as a band?
Our next goal is to do a tour in Europe. This covid-19 situation has affected all bands including us of course, so we can only hope that when this is all over, we will be able to go on a tour in central Europe. In the meantime, we are working individually, experimenting with some new sounds and always writing down riffs.
What are the band's long-term goals?
We want to experiment further with a variety of rock subgenres and release more albums for the next years to come. Our goal is to become an influential band within the scene, that goes over the limits of stoner rock, but also one that combines other similar genres successfully. Being signed by a big record label and have the opportunity to tour around the world, would be the ultimate dream.
What record label would you like to be signed by?
We would like to be signed by Heavy Psych Records. Within their roster, the have some of the top stoner bands like Planet of Zeus, Brant Bjork and Nightstalker. Also, I think this will help us to grown as a band and bring some great opportunities for us in the future.
Words by Emilia Antoniadou for Grapevine London