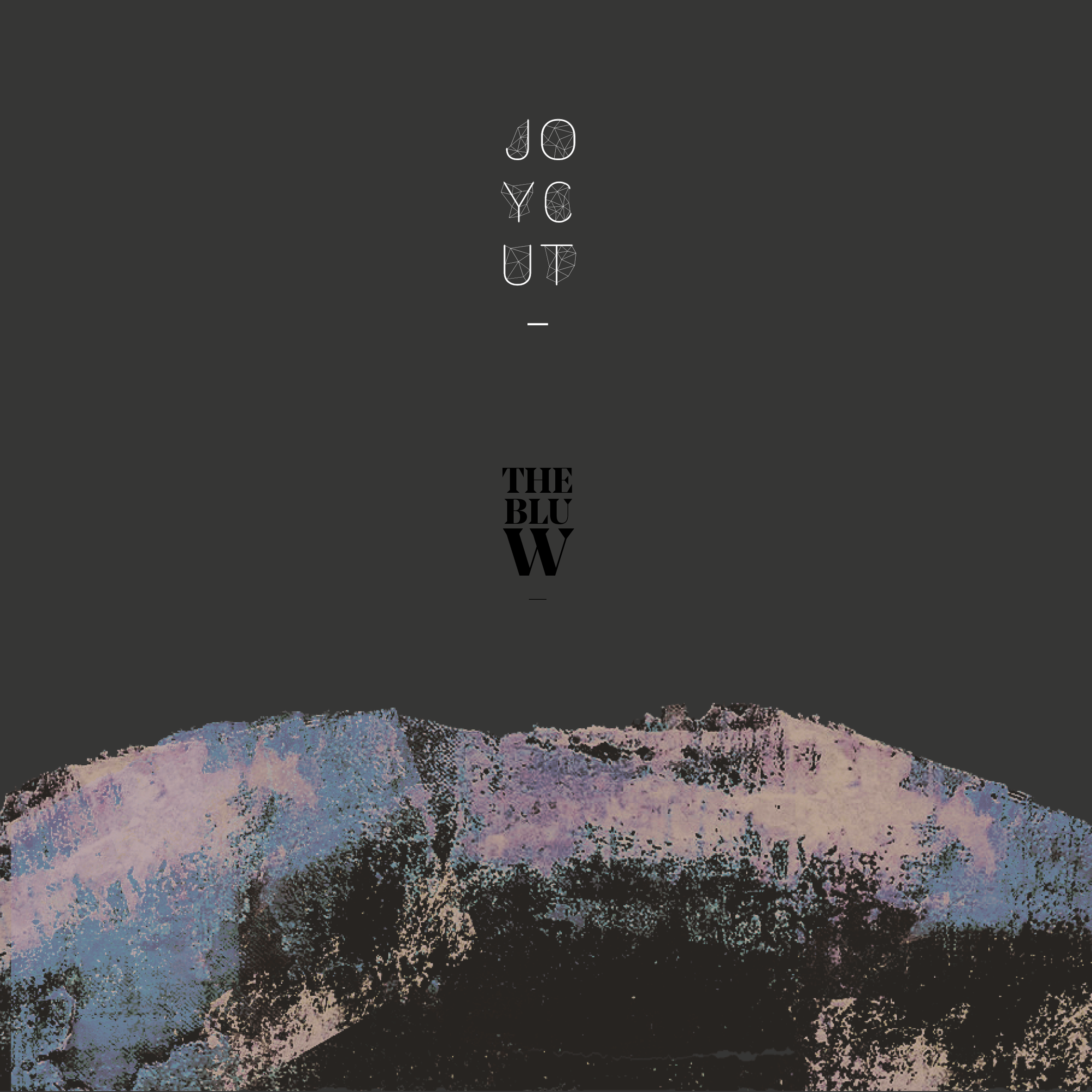 Italian sonic innovators JoyCut announce a special London headline show on October 9th at Colours – JoyCut London Show Tickets Here – in support of their new album, 'TheBluWave [TimesWhenSilenceIsAPoem – TheIceHasMelted – AndBleedingGlaciersFormOurTears]_', Out now digitally and in its environmentally friendly Vinyl LP, CD and cassette formats arriving on August 12, via PillowCase – 伊達 直 / Kartel Music Group – Pre-Order JoyCut Upcoming Physical Album Formats Here
'TheBluWave [TimesWhenSilenceIsAPoem – TheIceHasMelted – AndBleedingGlaciersFormOurTears]_', is a double album; 76 minutes of music divided into four acts over four sides on vinyl, "dedicated to those who love to linger on the ways of introversion. Explorations dedicated to the experience of abstraction, disorientation, travel, return".
JoyCut announced the album with new single 'ThePlasticWhale_' available as an exclusive through Brian Eno's EarthPercent Bandcamp compilation for World Earth Day – Download 'ThePlasticWhale_' On Bandcamp. On this subject JoyCut have always been one step ahead. Since the beginning, environmental issues have been a central part of the band's philosophy, made evident by active collaborations with 350.org, Italian Climate Network and the 'NU-Clear-Sound' artistic direction, a festival dedicated to green issues. The new album's physical packaging perfectly reflects this attitude; "we have entirely made it as green as possible," they say. The vinyl pressing plant they worked with takes part in the Music Declares Emergency campaign to promote a greener music industry, fully functioning on green energy, ecologically friendly and sustainably made within a 99% circular environment, committed to reducing their footprint and motivated to make music more sustainable.
The upcoming 140gm vinyl album format is made of 100% recycled transparent bioplastic, using biodegradable and fully recyclable materials and FSC packaging from responsible sources, shipped using carbon neutral shipment. Granulate, the grains used to make their vinyl release of THEBLUWAVE_, is based on calcium zinc stabilisers, instead of the classic heavy metals stabilisers which are highly toxic. The machines used to manufacture the records are powered by green energy, green gas, and solar energy all supplied by local suppliers. The sleeves are FSC-certified and use water-based vegan ink, and packages are shipped in a 100% carbon-neutral manner. Larger shipments are sent on a pallet made of recycled wood with biodegradable shrink-wrapping made from 50% sugar cane. Any leftover cardboard from the manufacturing and shipping process is recycled and used for packaging and transporting purposes by the companies the band partners with who use empty spaces on trucks for sharing logistics.
Listening to 'TheBluWave [TimesWhenSilenceIsAPoem – TheIceHasMelted – AndBleedingGlaciersFormOurTears]_' is like an hybrid irrational musical journey of great intensity. JoyCut created thirteen tracks which envelope and cradle the listener, an album to dive into to escape the transience of the here and now.
JoyCut Bio
JoyCut are Italy's underground music pioneers, stalwarts of the DIY underground music scene, who have been making mesmerising, mostly instrumental music for decades, connecting with audiences worldwide, through live performances across three continents, 74 countries and 216 cities. The last album, 'PiecesOfUsWereLeftOnTheGround' took the band to new heights, with a never-ending tour of over 300 dates across North America, Asia and Europe. With the digital mantra #JoyCutNeverStops, the band touched more than 60 countries, culminating in a Top 5 European Talent Exchange Programme [ETEP] position. Following a successful TEDx performance in Verona and inspired by their recent vivid travels to the East, JoyCut played a sold-out Venice Biennale show debuting their six-act "Opera" 'K O M O R E B I', a soundtrack tribute to Japan: a combination of their dramatic music with visual art chapters that created a world to get lost in. JoyCut have brought their haunting sonic tapestries to Robert Smith's Meltdown Festival.
ALBUM TRACKLIST:
1- TheFirstSong_
2- Darwin_
3- Ungaretti_
4- SAUN_
5- Novembre13_
6- BluTokyo_
7- ThePlasticWhale_
8- Komorebi_
9- Francis&Violet_
10- Lisantrope_
11- Siberia [BeforeTheFlood]_
12- Antropocene_
13- Plato|SHIRAKABA [TheSmileOfTheSun]_
JoyCut will headline Colours Hoxton in London on Sunday October 9th – JoyCut London Show Tickets Here.