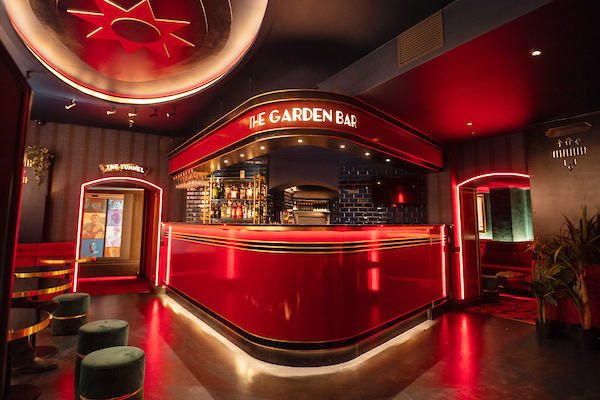 The new cinema which has two screens: one with 70 seats, the other with 40, with a third screen being added soon. Both screens have wheelchair access and a 2K Digital Projector with Dolby audio processing up to 7.1. The cinema is intended to be an accessible place for film-lovers to meet and enjoy and discuss film rather than a luxury cinema space.
The programming will focus on independent and foreign language cinema as well as seasons of classic and lesser-known films. It will have accessible ticket pricing with members ticket at £10.
Renowned filmmakers Ken Loach and Mike Leigh wrote letters of support for our licence application. 'There is a lamentable dearth in Central London of truly independent arts cinemas,' wrote Mike Leigh, 'The Garden Cinema will fill this gap most impressively.'
Michael Chambers built The Garden Cinema after selling his business, the legal directory publishers, Chambers and Partners, in 2018. Michael has made sure there's plenty of space adjacent to the screens for audiences to meet, share drinks at the bar, and join organised discussions. A third screen is in preparation with additional space for events and members' meeting rooms.
Michael has said that the cinema will be run with a clear purpose in mind:
To show films old and new that we regard as worth seeing. Films that enrich us through their heartfelt realism or imaginative dramas. Films that are 'true' in the fullest sense of the word – true to our human nature, true to our human experience in all its shades both light and dark. Films, in short, that we'd want to see again.
The cinema's opening week programme includes screenings of Joachim Trier's Oscar nominated The Worst Person in the World and a season of classics celebrating the work of Marlon Brando.
Coming soon and available to book via the website:
Celebrating Sydney Poitier
The Golden Age of French Cinema
Women in the Mafia – in collaboration with CinemaItaliaUK
Murina – (director to attend a post-show Q&A on the 10th April)
Musical Fridays