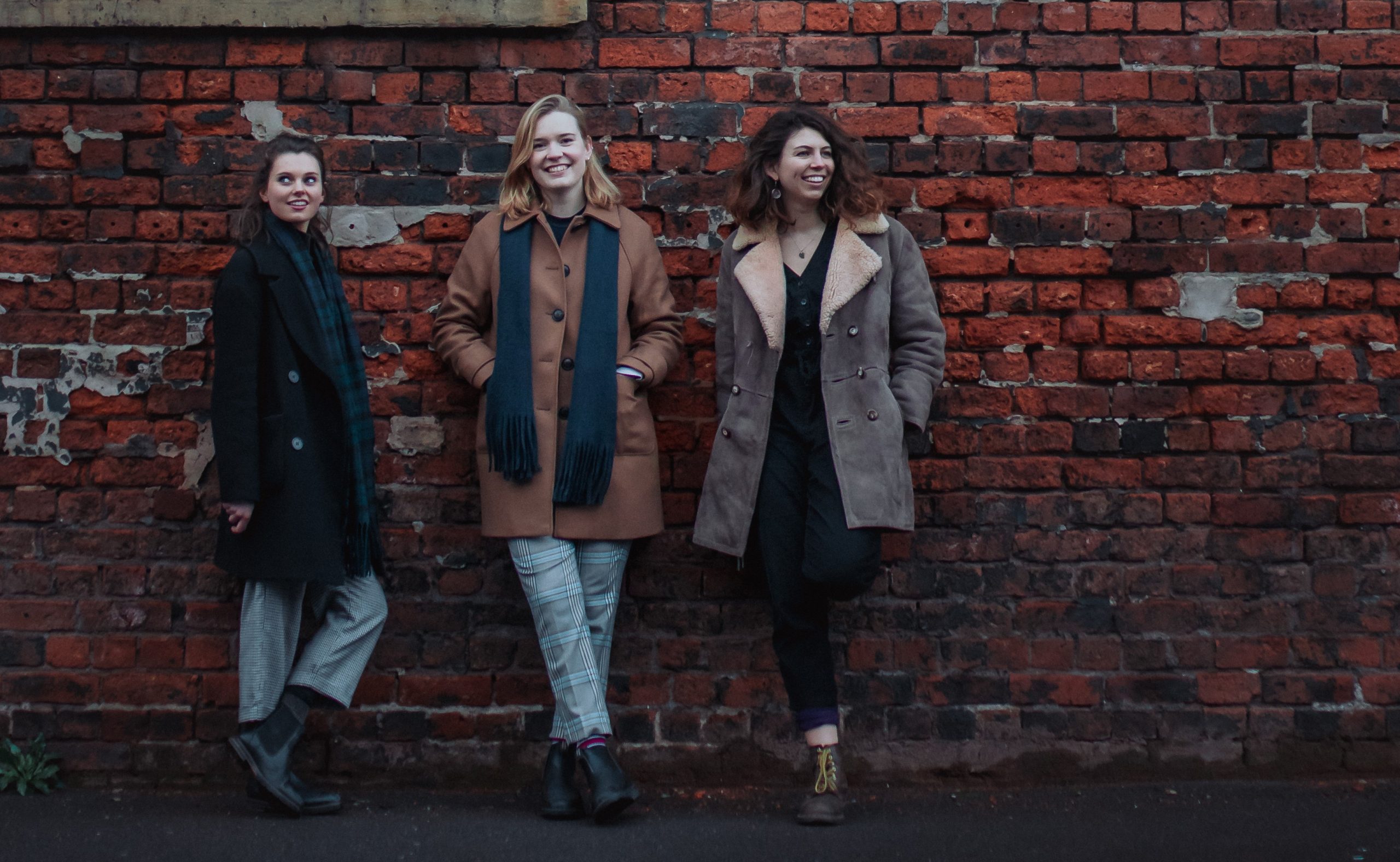 It has only been a short space of time since The Magpies burst onto the UK folk scene, but they have already made a huge impact with their fresh brand of transatlantic neo-folk and have been 'making waves wherever they play' (Phil Beer, Show of Hands). Following the success of their debut album last year, this September will see the trio return to the road, with a 16-date UK tour across England, Scotland and Wales.
Three accomplished musicians in their own right, The Magpies is a combination far greater than the sum of its parts. Celtic Connections Danny Kyle Award winning guitarist, banjo-player and singer Bella Gaffney, clawhammer banjo player and singer Kate Griffin andacclaimed fiddle-player and tunesmith Holly Brandon draw on their wide-ranging influences to create a unique blend of transatlantic folk.
During their short career the trio have played at some of the UK's most prestigious festivals, including Glastonbury, Cambridge Folk Festival and Shambala, to name a few. They have toured in The Republic of Ireland and played at Costa Del Folk in Portugal and Folk Alliance International (Canada).
Audiences can expect an eclectic variety of material. From Celtic to Americana, traditional to modern folk. The Magpies songwriting is uplifting and unconstrained by orthodoxy. They take traditional folk songs and bring them crashing into the 21st century in an exciting and refreshing way. The enthusiasm and joy they bring to a live performance is contagious. Close female harmonies and high octane tunes with a pumping rhythm are a recipe for a great and inspiring night out.
The Magpies' debut album – Tidings – was released in June 2020 to critical acclaim: 'effervescent' (The Sunday Times), 'folk with finesse' (The Daily Mail), 'check that album out' (BBC Radio 2). A rich and varied showcase of the live show, the music draws on a range of influences and delivers a sound that can only be described as contemporary. The album explores uniquely female experiences in unpredictable and surprising ways, bringing a fresh voice to the current milieu.
Tickets for The Magpies' Autumn tour are available from themagpiesmusic.com:
1st September – Acapela Studio, Cardiff
2nd September – The Prince Albert, Stroud
3rd September – Harwell Village Hall, near Oxford
4th September – Blue Sky Cafe, Bangor
5th September – The Live Room, Saltaire
6th September – Staveley Roundhouse, near Kendal
7th September – The Hug and Pint, Glasgow
8th September – The Greystones, Sheffield
9th September – Gosforth Civic Centre, Newcastle
10th September – The Crescent, York
11th September – The Sound Lounge, London
12th September – Hanger Farm Arts Centre, Southampton
13th September – Kitchen Garden Cafe, Birmingham
14th September – The Musician, Leicester
16th September – Rosslyn Court, Margate
17th September – Downend Folk Club, Bristol