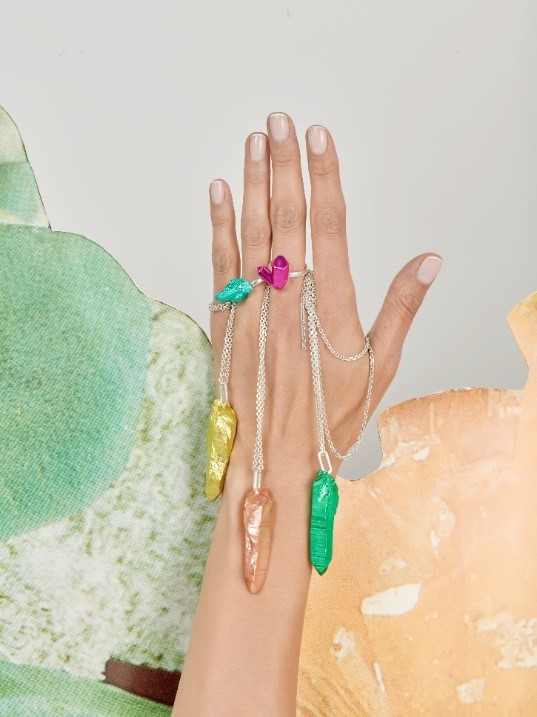 Award-winning jewellery brand The Rock Hound – founded by gemmologist-jeweller Susi Smither – has once again been selected as one of just nine ethical and sustainable jewellery brands for their latest jewellery pop-up in collaboration with Selfridges Project Earth.
This year, La Maison Couture is showcasing a selection of pioneering ethical and sustainable brands in the prestigious Oxford Street flagship from late Jan to late Feb'23, championing positive-impact labels and helping to promote transparency, responsible production, and better-informed purchasing around such a key moment in the calendar for jewellery shopping – Valentine's Day.
Hot from being worn by Hayley Atwell at the British Independent Film Awards, The Rock Hound presents latest collection 'HotRocks' at the pop-up, alongside a couple of other firm and colourful favourites, Feeling Druzy and RockStars.
all Rock Hound collections assets here
LMC x Selfridges pop up store images
Getty images of Hayley Atwell here – scroll down for BIFAs
HotRocks offers an expansion on existing ranges from The Rock Hound, being crafted from 100% recycled silver – and coated with a flash of the brand's trademark nano-ceramic colour – providing an accessible entry price-point for those wanting to invest in the brand. Each wand pendant presents 42g of recycled silver in an exact replica of a quartz wand, cast through the lost wax casting process. The silver has unique presence when worn and even picks up the wearer's body heat. Wand pendants come with a silver chain and cost £280. The studs and large cluster ring– as worn by Hayley – cost £120 and £280 respectively.
Susi commented, "Thrilled to be invited back by LMC for their upcoming pop-up in one of my favourite places to shop in London. Adding my HotRocks collection brings even more colour to the mix and won't blow the budget this Valentine's."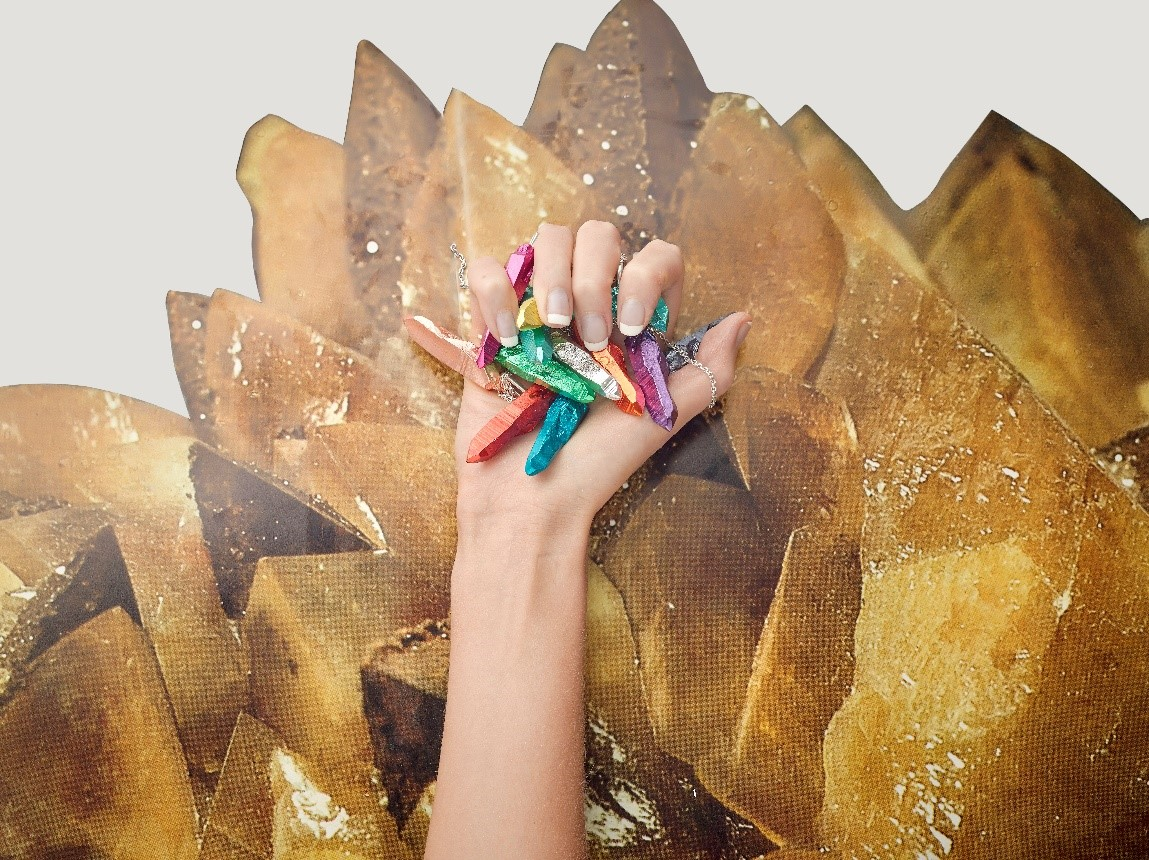 Situated in the heart of Selfridges' Luxury Accessories Hall, the pop-up sits alongside other international luxury brands, such as Dior, Prada and Hermes.
Selfridges has introduced four easy to understand labelling categories as part of the Project Earth edit, such as: 'for communities' and 'for nature', to help customers shop with greater ease and enable them to make more informed sustainability choices. Customers can feel confident in knowing where their jewellery comes from and how it was made.
La Maison Couture's founder Tania McNab only gravitates towards contemporary and niche designer jewellery brands, that have responsible sourcing and sustainability at their core. This alignment between La Maison Couture and Selfridges, has sustainability commitments underpinning everything it does.
"Delighted to be showcasing The Rock Hound for the second time in our LMC X Selfridges pop up. Shining a light on contemporary jewellery design from recycled metals, the new HotRocks collection with its edgy wand quartz shapes and vibrant colours looks fantastic as part of our Selfridges 2D themed store concept." Tania McNab, La Maison Couture founder.
La Maison Couture is a multi-channel retail platform showcasing sustainable fine jewellery, responsible jewellers and emerging brands committed to social and environmental change. A platform that has the power to reassure customers that they are purchasing meaningful pieces from brands that only have a positive impact on our planet's people and resources.
La Maison Couture was recently awarded the Independent Fashion Jewellery Retailer of the Year at the prestigious Professional Jeweller Awards 2022. Recognised for its impact and passion within the jewellery industry and for showcasing the trailblazing work of its brand community, LMC is proud to be credited as the voice and platform for ethical and responsible jewellery brands.
Selfridges launched its Project Earth initiative in 2020 following over a decade of retail activism – from banning fur in 2005 to phasing our plastic-based cosmetic glitter in 2021. Project Earth is built on three themes – driving a transition to more sustainable materials, exploring new business models, and challenging the mindsets of partners and customers as well as staff – Project Earth is underpinned by science-based targets as the store looks to a net-zero future.