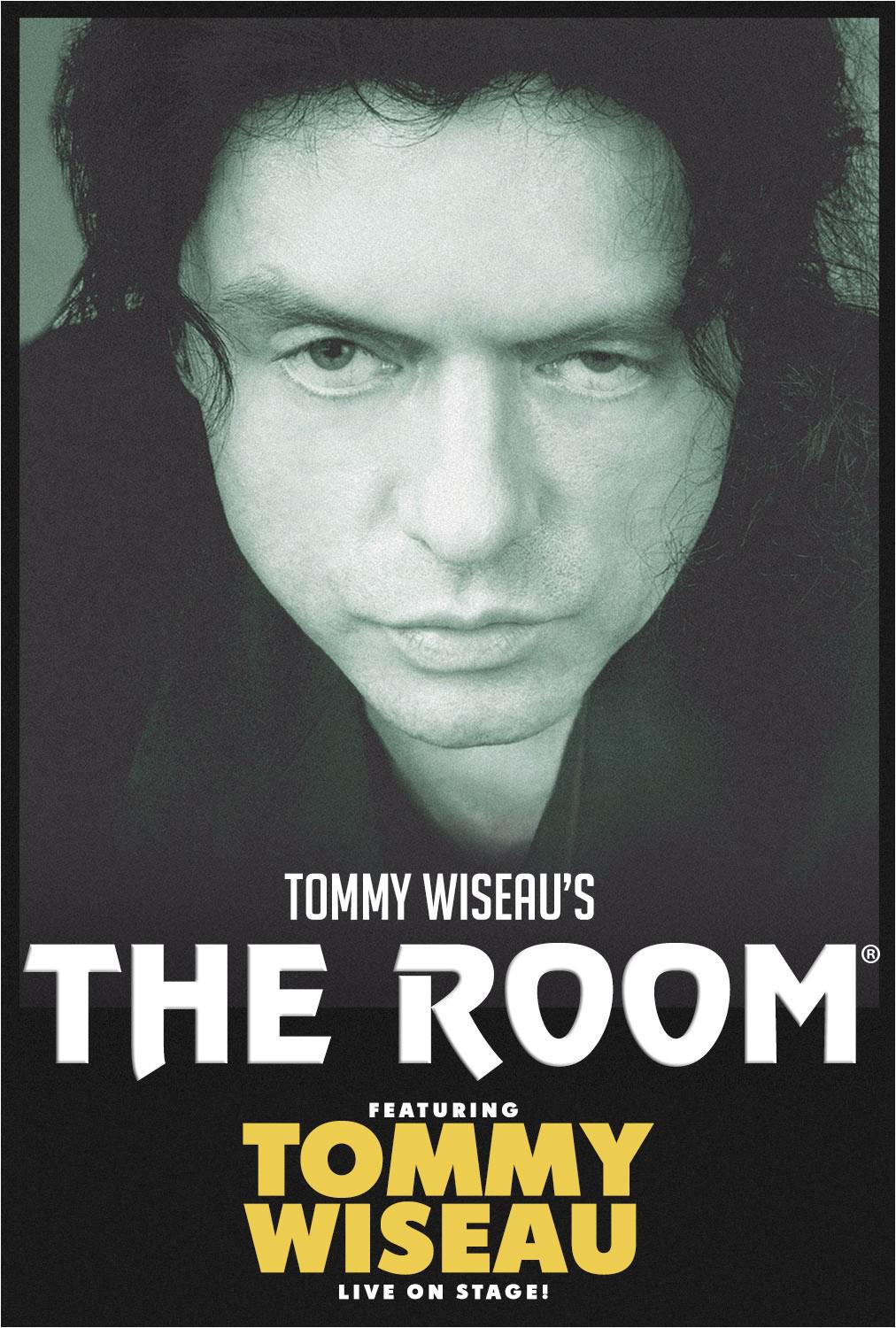 Possibly one of the biggest enigmas on the planet.
We don't know where he is coming from. We don't know his purpose.
He is no other than the living myth, the creator of The Room, the one and only…Tommy Wiseau.
The Prince Charles Cinema has hosted once again a series of special screenings of Tommy Wiseau's disasterpiece in February 2020, featuring the legend himself, LIVE ON STAGE!
Hundreds of fans attended the event to experience The Room on the big screen, and of course meet its own creator.
Tommy was at the cinema's bar, ready to sign autographs and pose for pictures, only if you were to purchase an item from his merchandize store, including DVDs, Blu-rays, Posters, Clothing, Underwear, maybe a Dogeee…you name it, he had it!
(After all, he is a businessman, and someone had to pay for those LAX flights!)
For those of you who are not familiar with the film…
The Room is not just a film. It's an artifact, a movement, maybe even a miracle of life.
It is without any doubt, one of the greatest worst films in the history of cinema.
Released back in 2003, the film had always been Tommy Wiseau's passion project, inspired by real events from his own life.
Tommy does not only star in it, but he also wrote the screenplay, directed and produced the film.
His ''eccentric artistry'' allowed him to create an incomprehensible piece of cinema, with an incoherent sequence of scenes, a series of unrelated subplots, extremely uncomfortable sex scenes to watch and a worth questionable finale.
The Room has established a rapid cult following over the years because its hype is so infectious.
It only takes one viewing of the film to win you over, and then you are stuck with it for the rest of your life. (Believe me it's true, you'll be surprised!)
Even though it's been 17 years since its release, the fans have kept it alive with their continuous support and high attendance to these special screenings all over the world.
The story
Johnny is engaged to Lisa, who she inexplicably decides to cheat on him with his best friend, Mark. When Johnny finds out about their affair, nothing will ever be the same again…
The experience
Before the screening, Tommy spent some time for a Q&A session, where fans were able to ask him anything about The Room's making or even personal questions.
Here's one of the questions I picked up and how Tommy responded to it:
Fan: As an artist yourself, how do you define art?
Tommy Wiseau: Art is everybody. As you know, we go back to the Egyptians, how they dressed up, and now look at the fashion, look at me, you see? Whatever you are doing alive, keep in mind that you are part of art, and Internet is good, but you are better than the Internet.
(Feeling confused on how does this responds to the question? Don't worry, you are not alone!)
This screening of The Room was by far one of the most entertaining cinematic experiences I have ever encountered.
During the film, there was a very special intimacy among audience members; they did not hesitate to comment on all-time favorite lines, participate in inside jokes and even perform iconic scenes themselves.
One of these scenes was of course the scene…
''I did not hit her. It's bullshit. I did not hit her. I did nooot. Oh, hi Mark! ''
(This scene required 32 takes until they got it ''right''… Best 7 seconds of the entire film for sure!)
The energy in the room was uncontainable and the laughter unstoppable.
Spoons were also a major part of the event. It has become a tradition over the years, for fans to bring plastic spoons in screenings of The Room and throw them on screen every time a spoon picture would appear in the background. Towards the end of the film, the cinema theatre was turned into a battlefield, with continuous spoon attacks occurring, and if you were sitting on the front rows, you were only doomed…
As absolutely horrific as it is, The Room is yet surprisingly watchable because of its extraordinary nature and continues to successfully resonate so deeply with its audience.
If you haven't watched this epic train wreck of a film, and you feel like ''everybody betrayed you and you are fed up with this world'', The Room has the answer and can only help you change your life for the better.
Save yourselves.
Picture taken from:
https://princecharlescinema.com/PrinceCharlesCinema.dll/Home
Words by Emilia Antoniadou for Grapevine Birmingham