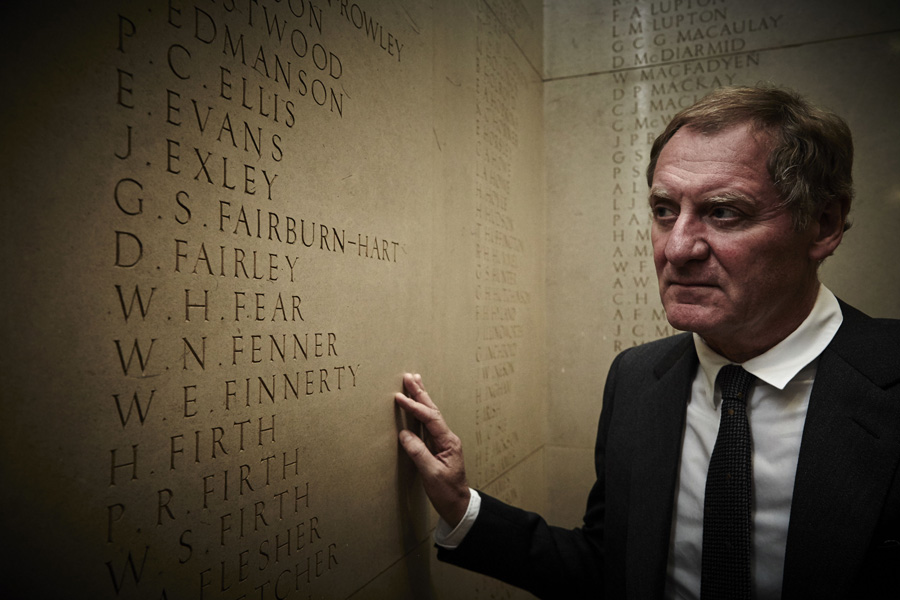 'Andrew Motion is one of the essential English poets of our time' John Burnside
'Motion's greatest and most distinctive gift…is to look squarely at the world and describe it with a plain and unsentimental eloquence' Independent on Sunday
Fri 1 June'18 LONDON Tara Arts 7.30pm 020 8333 4457
Sat 2 June BIRMINGHAM mac 7.30pm 0121 446 3232
Mon 4 June BELLAGHY Seamus Heaney HomePlace 7.30pm 028 7938 7444
Wed 6 June KENDAL Brewery 7.30pm 01539 725133
Thurs 7 June sold out NATIONAL TRUST Wordsworth House 7.30pm 01900 824805
Fri 8 June LUDLOW Assembly Rooms 7.30pm 01584 878141
Tues 12 June LONDON St George's Church, Bloomsbury – Faber Members & the London Review Bookshop, with Alan Hollinghurst 7.00pm
Wed 13 June STREET Strode Theatre 7.30pm 01458 442846
Thurs 14 June LETCHWORTH Broadway Theatre Spirella Ballroom 7.30pm 01462 681088
Fri 15 June STAMFORD Arts Centre 7.30pm 01780 763203
Andrew Motion's prose memoir, In the Blood (2006), was widely acclaimed, praised as 'an act of magical retrieval' Daily Telegraph and 'a hymn to familial love' Independent. Now having left the UK's shores, Motion looks back once more to recreate a stunning biographical sequel but this time, in verse. Essex Clay rekindles, expands and gives a tragic resonance to subjects that have haunted Motion throughout his writing life. The poem's wealth of physical detail and its narrative momentum make it as compelling as a fast-paced novel: a settling of accounts which admits that final resolutions are impossible.
Andrew Motion was Poet Laureate from 1999 to 2009 and is co-founder of the online Poetry Archive; in 2015 he was appointed a Homewood Professor in the Arts at Johns Hopkins University, Baltimore. He has received numerous awards for his poetry, including most recently the Ted Hughes Award (2015), and has published four celebrated biographies, a novella, The Invention of Dr Cake (2003) and the memoir, In the Blood (2006). Andrew Motion was knighted for his services to poetry in 2009.
www.andrewmotion.co.uk @motionandrew www.faber.co.uk
Recent books are a Poetry By Heart anthology and The New World, second in his Treasure Island trilogy. His long poem An Equal Voice is the text of a new war requiem, written by Sally Beamish and commissioned by the LSO. He was President of the Campaign to Protect Rural England until 2016.