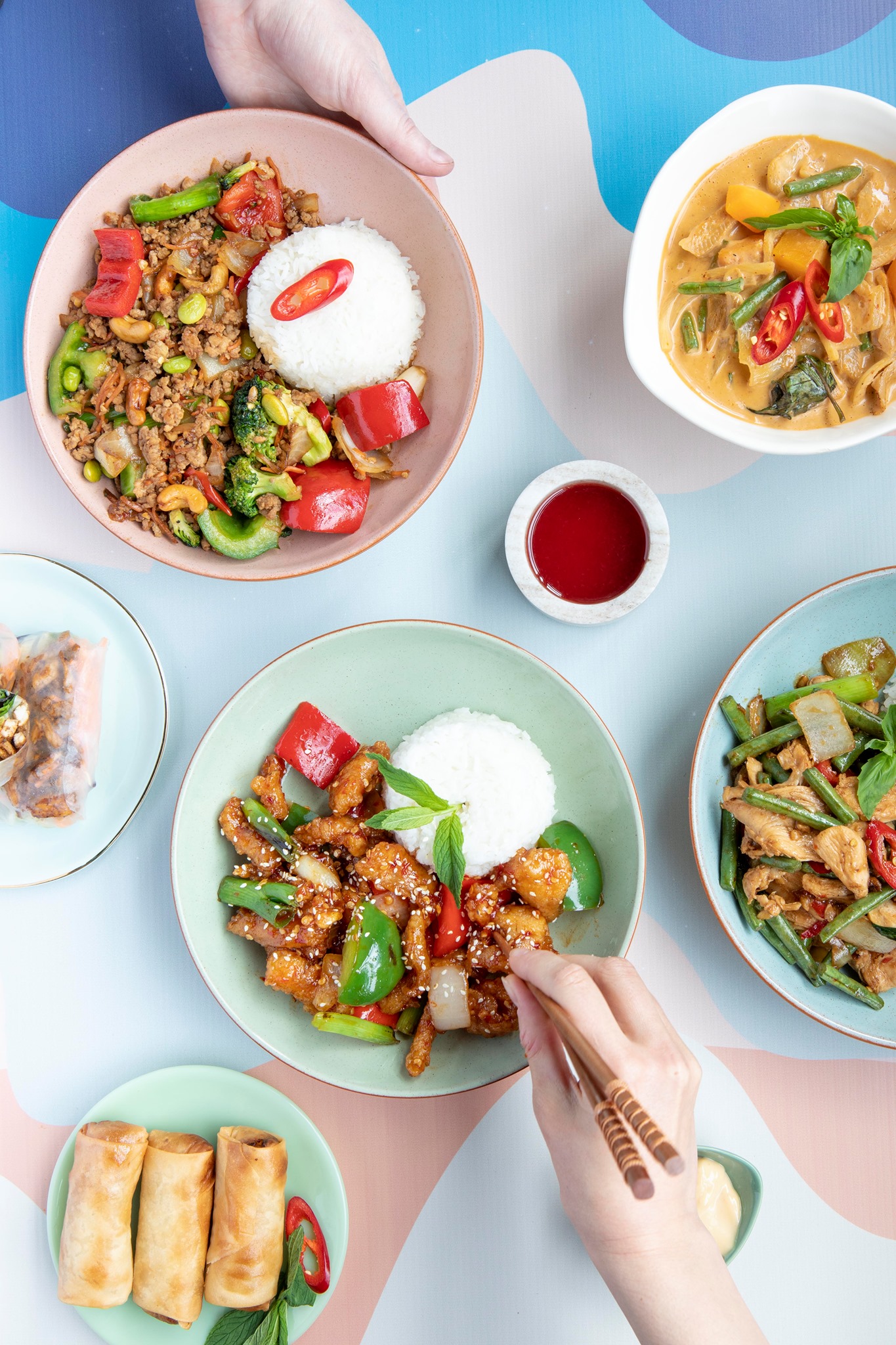 Camile Thai Kitchen, the UK & Ireland's fastest growing Thai food chain offering healthy, gourmet at-home delivery dining experience, today announces further ambitious 2021 plans, which include another of the brand's moves into the growing ghost kitchen space through a partnership with REEF's Neighborhood Kitchens in London. This move is part of Camile's ghost kitchen expansion footprint, and is in addition to their continued traditional growth across London.
Camile fans can have their favourite dishes delivered wherever they are, simply by placing an order with a local food delivery provider. Menu items will include the iconic Camile Green Curries, Crispy Chilli Chicken and Pad Thai.
"Camile is embracing ghost kitchen opportunities to expand their reach beyond traditional brick and mortar restaurants in every neighbourhood across London." said Jonathan Dockrell, Camile's UK General Manager. "By partnering with companies like REEF, we can bring Camile into denser, urban areas without the overhead of operating a traditional restaurant space."
With a growing presence in the UK and Europe, US based Reef are on a mission to connect the world to your street by transforming its distributed worldwide real-estate network of more than 4,500 parking lots and garages into Neighborhood Hubs, leveraging the power of proximity to connect people and neighborhoods to locally curated goods, services, and experiences.
"By providing access to our distributed real estate network, REEF's Neighborhood Kitchens enable restaurants to extend their delivery areas by providing proximity to their customers, while also reducing delivery times and giving them the ability to scale more quickly into new geographies," said Carl Segal, REEF's Chief Enterprise Success Officer. "We are thrilled to welcome Camile Thai Kitchen onto the REEF platform and look forward to bringing this beloved brand to more consumers in London and further afield."
Camile Thai Kitchen announced only last month the roll-out of a contact-free tipping solution by Irish start-up Strike, a patent-pending innovation in cashless tipping to respond to the Covid pandemic. The new feature enables Camile customers to tip the company's delivery drivers directly, contact-free after contact-less delivery to their doors. The roll-out is planned across Ireland and the UK over the coming months.

About Camile

With more than 37 outlets, including six in London, Camile is committed to empowering their guests through healthy dining experiences. Founded in 2010 by serial entrepreneur Brody Sweeney, the company's strategy is tech-centric with investments in drone delivery, kitchen robotics and cloud kitchens and is creating a new premium delivery dining sector based on health, sustainability and speed. Camile was the first in Europe to introduce 100% compostable delivery packing. Investors include Web Summit founder Paddy Cosgrave, Ex Restaurant Group CEO Andy McCue and Brian Caulfield. 
For more information, please visit: www.camile.co.uk