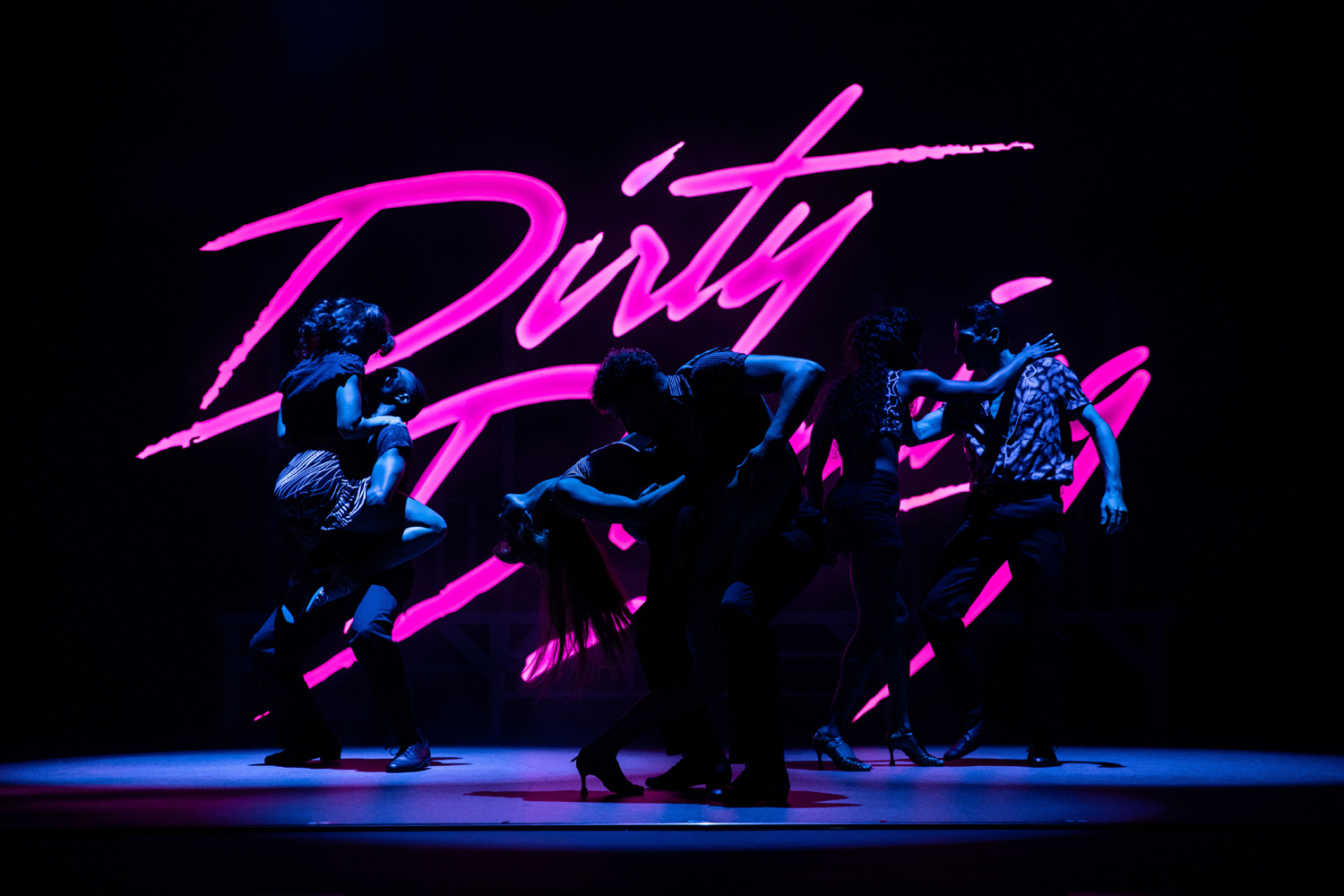 So after two years since my last trip to the theatre, I was very excited to be going to see my all time favourite film 'Dirty Dancing' The classic story on stage, and oh boy, did it deliver…..
Hot, hot, hot !!!
This iconic love story is set in 1963 at Kellermans holiday resort, which was based in fictional Catskill, upstate New York, but was actually filmed in North Carolina. I was keen to see how it would be adapted for the stage.
There was a real buzz around the theatre which was packed out with excitable woman who had probably all seen the film as many times as I had, which is a lot ! Along with men, who had maybe been dragged along under duress, but actually, all seemed to be enjoying the provocative dance moves….. most likely secretly wishing they were as cool and sexy and had those snake hips.
The stage was simply set for this iconic love story between teen, Frances 'Baby' Houseman and dance instructor, Johnny Castle. The casting was perfect all round, with exceptionally talented dancers who had a lot to live up to and the two main characters to fill the shoes of Patrick Swayze, who was actually a professional dancer, and Jennifer Grey. The production was slick and every little detail was so reminiscent of the film, from the script to the costumes and hair and makeup.
I eagerly awaited to see such scenes as where Baby and Johnny attempt dance moves balanced on a log and off course the famous water lift scene which was cleverly done. And the piste de resistance,' Nobody Puts Baby in the Corner ' !!
Additional cast members brought the singing to life, performing classic hits such as Otis Readings' Love Man, 'Do You Love Me' and the epic final number (I've Had) The Time of My Life. Accompanied by Kellerman's Band, who played a variety of instruments to include my favourite, the Saxophone for added sax appeal.
There were also some added extra songs that do not feature in the film, and it touched on some political issues still relevant today. Alongside some comedy value, which made everyone howl out loud.
It was nice to see such enthusiasm and appreciation from the audience which you could see the cast fed off. You could feel the chemistry in the auditorium and audibly hear such classic lines and lyrics being repeated word for word as if forever etched in their memories…. Including myself !
This iconic 80's girl meets boy, dance fest has stood the test of time and still hits the spot with its electrifying dance moves and unforgettable soundtrack that truly gets your heart racing. A truly spectacular must see experience you'll certainly ' have the time of your life ' !
Dirty Dancing comes to Dartford 16th Nivember 2021, buy tickets here: https://orchardtheatre.co.uk/Online/tickets-dirty-dancing-dartford-2021
Words by Sarah Elizabeth Wakerley for Grapevine London (review from The Alexandra Theatre Birmingham).