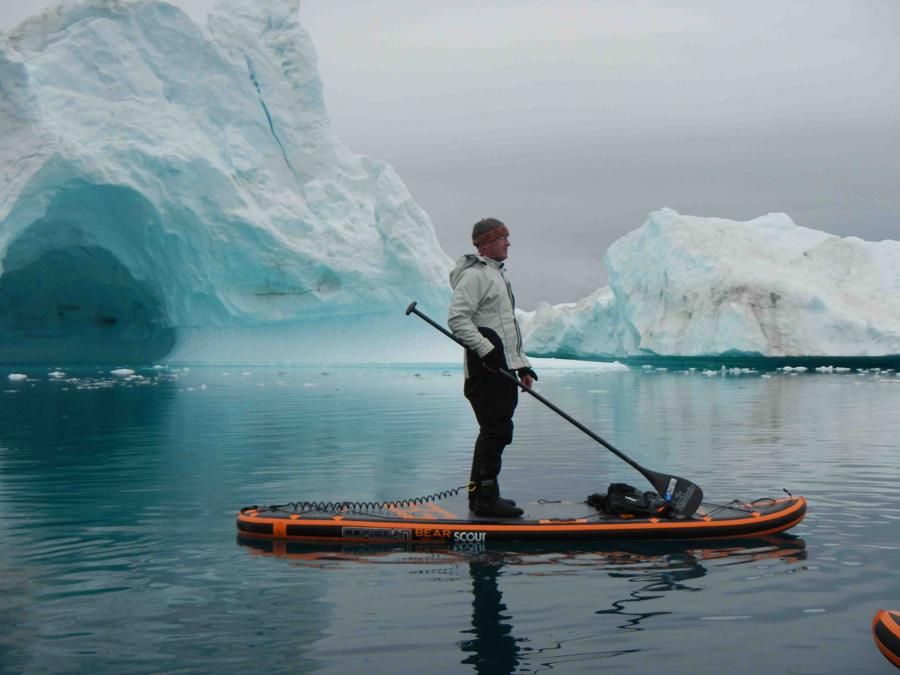 As I sit chatting with Paul (owner of Active 360) on a cobbled wall beneath Kew bridge outside the arches where the club is situated, its October and mild outside. We sit looking over the River Thames as boats and a school of Rowers pass by. Were about to get to know Paul a little more in a Q&A session.
I'm in awe of the Water sports hub in which Paul has built in West London, making an inclusive feel to the stretch of Thames resting in front of his primary club house. Active 360 is a water sports school (with a club also about to be established) fundamentally offering Paddle boarding experiences and lessons.
Paul has an abundance of knowledge on water sports and river environments, combined with knowing a lot of people whom impact the sport in a positive way. Without decades of knowledge I don't think this would be possible.
Having a humble, kind outlook on life, Paul is an Adventurous, Courageous, Enterprising guy, who loves what he does but encourages the people that surround him to enjoy the experiences also. Being involved in many different causes and projects has helped create an awesome and wondrous water sports hub, which has allowed people from all walks of life, a mixture of age groups and abilities to enjoy the sport along with its social advantages.
I first met Paul just over 2 years ago when I moved to London from Aarhus in Denmark, where I really started to take the sport seriously. Whilst in Denmark I was lucky enough to be part of a water sports club and live by the sea. Doing this gave me a fantastic understanding of Paddle boarding and most importantly balance. This is very much needed for the sport. Although not impossible to learn expect to fall in on your first few goes (although 8/10 don't) Treat the water as your friend. Watch out for Rowers, Boats, Buoys and tidal changes. To Paddle board on the Thames and learn of its challenges will make you a better SUPer in the long run.
Here we are about to explore the world of Paul Hyman and where Active 360 first started, along with some gritty facts along the way.
Paul Hyman Q&A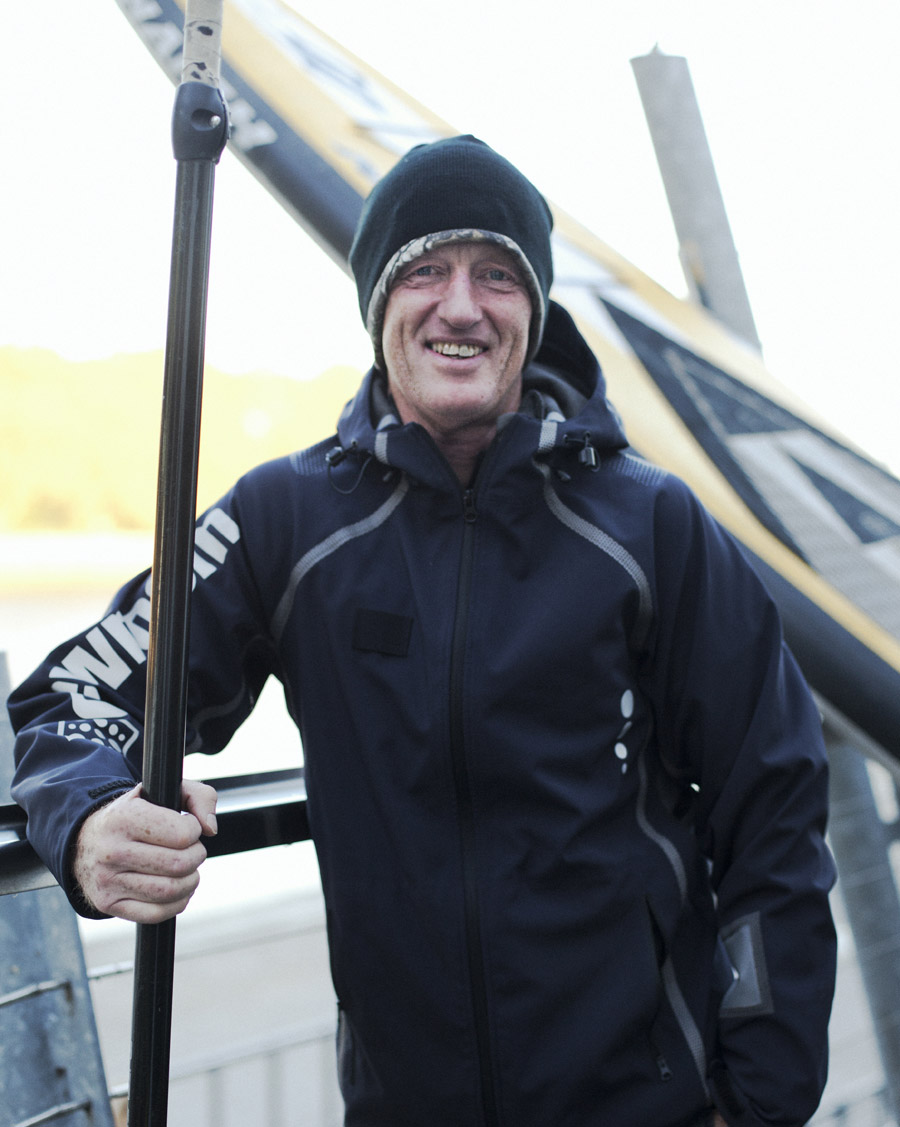 1. Please tell us how it all started with Active 360.
I set up the company with Sambit Mohapatra a friend from kayaking days. We wanted to look at developing a sport from every angle (360 degrees), building and widening participation, improving coaching, running events, improving equipment, trips and expeditions and so on. We started off with two bases at Kew Bridge and Brentford Lock and then opportunities for more at Paddington and Putney came along. Also over the 40yrs I've been involved in Water sports I became more and more aware of how Marine environments around the world are being degraded by careless consumption. I wanted to use SUP to raise awareness and encourage people to take-action to change things for the better.
2. What inspires you to keep doing what you're doing with your enthusiasm? Best bits, Worst bits of the Job?
Introducing people to the Thames and other waterways in London and their threatened ecology takes some beating. But I get to go explore some interesting places on water including Myanmar, India, Thailand, Slovenia, Sardinia and Greenland in the past few years. The stuff I really find a chore is anything to do with accounts or admin, so I try to delegate a lot.
3. What can people gain from coming along to a session with Active 360?
We try to make sure they learn the basic skills of paddle boarding in the easiest way. But more important is that they learn how to stay safe on the river and to appreciate its great natural beauty.
4. How can we explain to people that there are no limits with age or ability for this sport?
Well a good illustration was a few years back when we had three generations of women from one family grandmother, mother and granddaughter all out together. Also at least two very good paddlers with us are amputees and a few have been in recovery from broken backs and other major injuries.
5. Have you ever thought about doing sessions for those that are less able?
We have built up quite broad experience or different abilities and on of the most rewarding sessions was with a group of blind and nearly blind friends. There's a lot of scope to develop this area of work and Phil Amos our expert on widening participation has set up some great sessions this year including armed forces veterans, families from Grenfell Tower and kids with autism and special educational needs. This programme will continue to develop throughout Community Interest Company Active360 CIC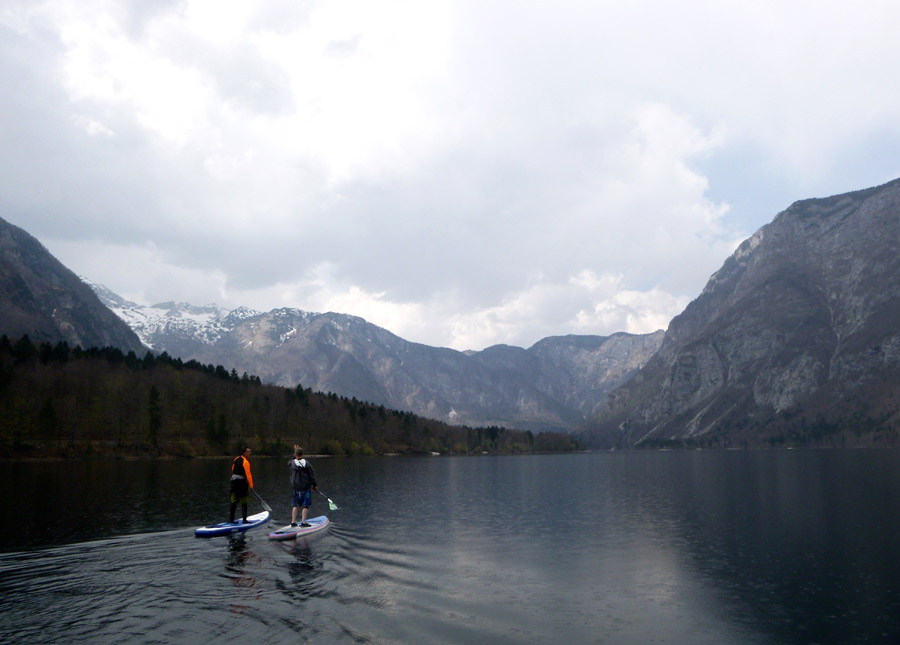 6. With the Plastic Ocean Festival being such a big part of the club, how can people get involved if they don't have the time to come along to the designated time slots because of tide times / work commitments etc?
We can always fix up customised sessions to suit time requirements and when we have sponsors to cover we can do this for festival events. We plan to run the Plastic Ocean Festival again from spring with a programme of events people can get involved in. Although we run many sessions on the River around the tides the shorter sessions can run any time and of course the London canals are non-tidal, this gives more flexibility.
7. What are your biggest achievements since starting up Active 360?
We have played a part in getting quite a few events going to raise funds for very good causes. For example, 40tude Thames SUP Marathon has run for 5 years and has so far raised £100,000 to help St Marks Hospital Trust cure colon cancer.
I think convincing the PLA that SUP can be safely run in central London was important as they were restricting the sport more and more. We turned that around with the help of an ex Sports Minister, got them to risk assess properly and now we able to run trips into central London and trained up individuals can SUP there. Also, this paved the way for the Big Ben SUP race and Challenge. This year total participation was 70 and Tideway our sponsors want to build it much bigger. Andy Triggs-Hodge (a 3 x Olympic gold medallist and 4 times World Champion Rower) their Legacy Manager who is working on this is – surprise, surprise – a little competitive and wants it to be the biggest SUP race in Europe which means bigger than the Paris Crossing with 700participants.
Billboard launched this year and I've had a fair bit of involvement in getting the idea moving. It's an expedition SUP Which also works very well in choppy Thames conditions common in Central London. When we went to East Greenland in 2013 there were no good SUP expedition boards available and I felt that SUP expeditions were a great experience. Bill Bailey started paddling a year later and we got talking about bringing a new board to the market – one designed with exciting expeditions in mind but also ideal for urban adventures in rivers where stability was important, but speed also mattered. Soren and Kira the Danish design team who made it all happen have done a brilliant job. The response to Billboard has been positive with good reviews and already it has done some long expeditions including one of 3,500
There are many benefits to the sport of Paddle Boarding along with making lots of fantastic friends along the way. I felt utterly lost when I first moved to London not knowing a great deal of people, like many people that are brave enough to move to the big smoke. It's not for the faint hearted but for those whom want to experience life to the full. Active 360 has helped me be part of something not just as a sport but for a cause that's very important to me. I will continue to support the group and it's causes. This will probably be the hardest article that I will write as it's so close to my heart and there is always more to say about the fantastic empire of Active 360 and the people in it.
Here's how you can get involved, watch out for events throughout the year also.
Interview by Rachel Bambrough for Grapevine London