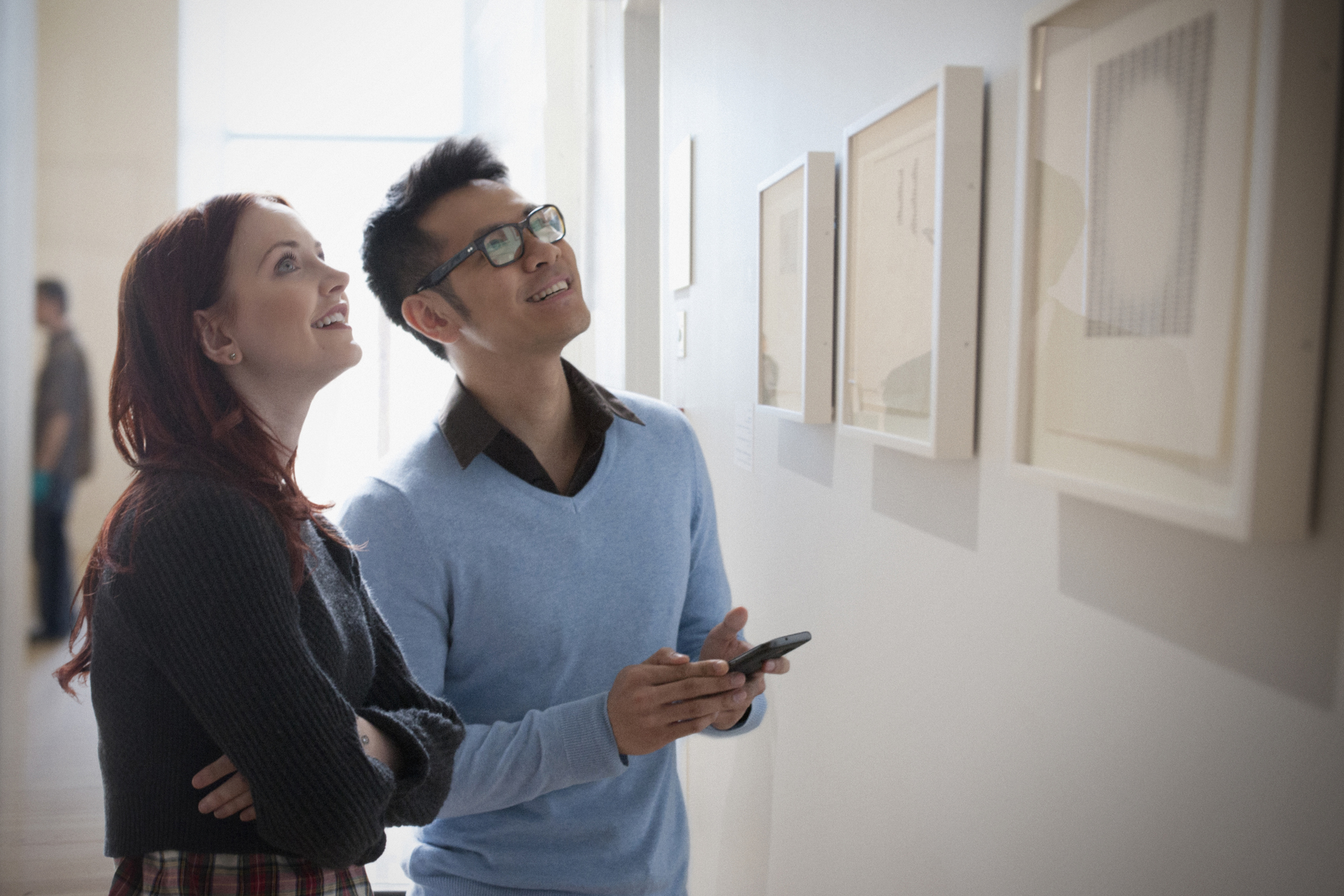 The University of Surrey has been awarded an Economic and Social Research Council (ESRC) Impact Acceleration Account (IAA) grant in partnership with Smartify – an augmented reality (AR) free app solutionthat helps people connect with art around the world.
The new grant will allow Surrey and Smartify to support organisations in the arts and heritage sector in understanding how AR solutions can increase physical and virtual visitor engagement and help the culturally curious broaden their horizons anytime and anywhere.
The app is available at a global network of over 150 partner venues including some of the world's most popular museums, such as the National Gallery in London, the Rijksmuseum in Amsterdam and the Smithsonian National Gallery in Washington, D.C. Using image recognition technology, Smartify instantly identifies artworks scanned on your smartphone, allowing users to unlock the stories behind the art.
The Smartify project is led by Professor Caroline Scarles, Professor Gang Li and Husna Zainal-Abidin. Taking Smartify into a wider range of organisations, the team will deliver virtual workshops on augmented, immersive technology in arts and heritage and demonstrate how a solution like Smartify can facilitate knowledge transfer and organisational adoption of technological solutions.
The project will also investigate market and end-user acceptance by monitoring the app's usage, with the aim of increasing arts and heritage organisations' engagement and adoption of augmented reality solutions such as Smartify.
Professor Caroline Scarles from the University of Surrey said: "The arts and culture sector has taken a huge financial hit during the Covid pandemic. This project will provide solutions that enable organisations to deliver online, virtual tours to allow visitors' continued exploration of exhibits and collections while on-site visits remain restricted. It will also open opportunities in a post-Covid climate for developing new ways of engaging visitors outside the traditional in-person visit, as we explore the potential of hybrid business models that bring both physical and virtual experience opportunities to visitors."
Anna Lowe, Co-Founder and Director of Partnerships at Smartify, said: "Smartify is pleased to be working with the University of Surrey to support arts and heritage organisations adopt digital technologies. Museums lost an average of 70 per cent earned income in 2020/21 so it has never been more vital to provide low-cost and sustainable tools that help organisations reach audiences and generate revenue."
For further information contact: Simmie Korotane, Press Officer: [http://about:blank/]s.korotane@surrey.ac.uk
For other news stories, view here.