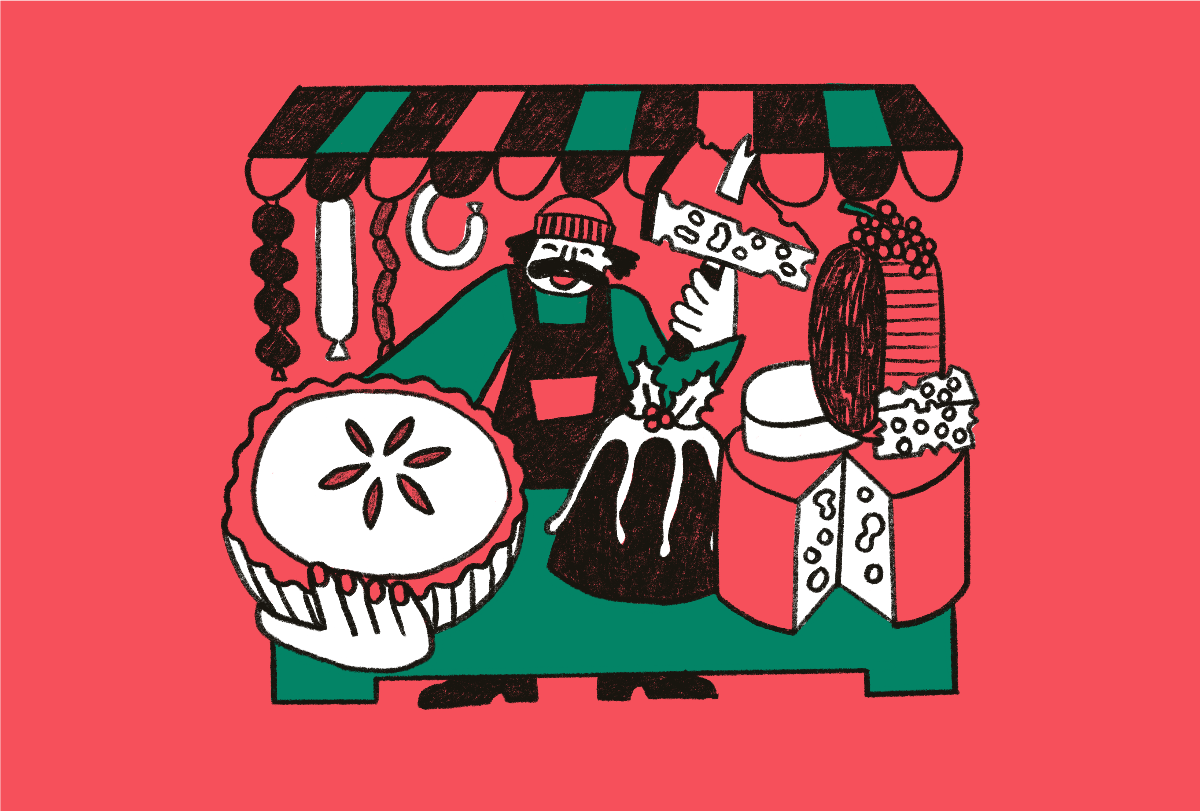 There are just 3 WEEKS TO GO till
London Christmas Beer Market!
Check out all the amazing breweries, drinks producers, food stalls, market sellers, music & entertainment and Christmas workshops joining us to bring all those festive feels together!

Check them out below…
Breweries & Drinks Producers

Over 70 of the UK's finest breweries & producers bringing the festive cheer.

Showcasing the best seasonal brews, as well as whisky, gin, wine and so much more, bring your friends for a Christmas drink and get your Christmas drinks cabinet ordered at the same time.
Breweries confirmed include:

Alphabet
Braybrooke
Brew By Numbers
Brew York
Brixton
Budvar
Dark Star
Full Circle
Gipsy Hill
Jubel
Mondo
Moonwake
North Brew Co.
Orbit
ALT
Signature Brew
Siren
Thornbridge
Timothy Taylor's
Tiny Rebel
Two Tribes
Vault City
Ciders from Hawkes – SXOLLIE – SASSY

Spirits and Cocktails from 8 Track (rum) – Bobby's Schiedam (gin) – Dangerous Don (Mezcal) – Equiano (rum) – Ethical Spirits Co. (gin) – Flutes & Fizz (sparkling wine) – Four Roses (Whiskey) – Koch El Mezcal – Lukosso (vodka) – Mirai Sake – Poetic License (gin) – Rum Bar (rum cream) – Sailor's Home (Irish Whiskey) – San Cosme (Mezcal) – Seven Tails (brandy) – Shanty (vodka) – Spirited Union (rum) – Starward (whisky) – The Port Club – Westward (whisky) – Worthy Park (rum)
Low/No from Fungtn – Days Brewing
Grab a Christmas cheese box, buy some gifts for the family and pre order some wine, all whilst having a cheeky chocolate stout.

With gifts to take away and home delivery made simple with our market shopping app, this is Christmas shopping done with style and ease.
Christmas Market Stall Holders
Akwa baby and kids clothing
Art and craft gallery
Beesu beard oils
Casa cannoli
Chalk jewellery
Finest Fayre Gourmet Scotch Eggs and Baked Goods
Four Dog Accessories
Hand Made Christmas Cards by Braemer Studio
Handmade stories – ethically sourced fashion
Honeycorn – ethically sourced gender neutral, artisanal skincare
HOP'T Sauce
Love Corn
Nikob finest chocolates
Oh James – Home Decor
Shufl
Soffles
Two bellys – Fine Cheese Hampers
Woodberry blooms
Yield N1 – natural wine and deli hampers
Yuuca Brew- handmade coffee drippers

* more to be confirmed

A selection of London's restaurants will be on hand with amazing seasonal food including:

10 Greek Street
Beer & Burger
Campfire
From The Ashes
Two Belly (raclette)

Why not sample some at home Christmas boxes too.A delicious way to kick off the holiday season.
Wreath making, the perfect Christmas pairing, cocktail classes, we've got an array of experts on hand to help take your Christmas celebrations to the next level.

Book the following classes now:

Bauble decorating
Card making
Cracker making
Wreath making
DJs, shows and live music will help create the ultimate Christmas party.
Craft beer does Christmas with an amazing soundtrack!