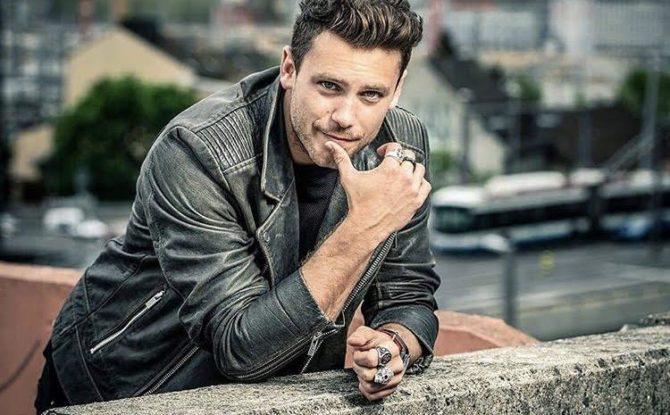 So, let's get this clear, not only was Bastian Baker a third generation pro Ice Hockey player, he is Swiss born and brand ambassador for Hugo Boss and.. Harley Davidson Motor Bikes. At 27 years old, from our meeting, he definitely seems to be a switched on guy.
Taking Europe by storm, with many sell out Arenas, playing alongside the likes of Elton John and Bryan Adams, Bastian prides himself on giving life and the people involved in his whirlwind journey, the benefit of the doubt, creating longevity in friendships and business relationships. Throughout the interview, his main statement seemed like a mantra, of being 50/50, as the way he thinks and feels about every situation in life, because he is Swiss! Having a wonderful friendship he holds dear with Shania Twain, this has really helped him develop his music style, gaining critique from Shania herself.
Bastian is a keen Skier and frequents the slopes during the winter months, to fulfill his need of the sport, it's in his blood. I can imagine this is where his competitive streak really shines, skiing since he was two years old. This means that he is pretty good at the odd trick or two, boasting with a smile that he can perform the ever frustrating 360 spins on his ski's. Being a keen snow sports person myself, I know how hard this is to do, and joke with him that I can do tricks, I can barely do a 180, let alone a 360!
Leading myself and his entourage Backstage at the 02, after getting the low down on who he is, and how he has become a success, a purist, making and performing wonderful music, we are about to meet the real Bastian Baker. Making sure we have the best room for the interview, giving us the space and right atmosphere, we meander through two concealed doors, almost 'Alice in Wonderland'-esque.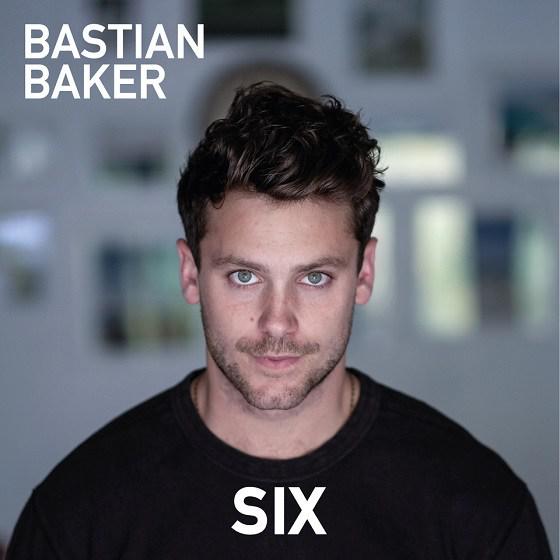 Steering through three different rooms, where I am sure many wild parties have taken place, we perch on a deep green velour over-sized chaise long, in a dimly lit room. Bastian is relaxed in his appearance and persona. Donned from head to toe in Hugo Boss, with a smile from ear to ear, slicked back hair and a wonderful subtle Swiss Accent. Bastian admits that he is shy on first approach, this soon disappears once we engage in a wonderful one on one chat.
Having accumulated a staggering 120k followers on Instagram worldwide, Bastian is currently embarking on a world tour with Legendary Shania Twain, this one at the 02 being his 58th concert. Starting out at a young age at the Montreux Jazz festival in 2012, this was his chance to shine. He was spotted and invited to a lunch meeting with Shania. Bastian has worked with the likes of Jacquire King, an American Music Producer who has created projects for renowned acts like Kings of Leon. An impressive portfolio of records.
Travelling extensively throughout this time, a lot of music was produced. A keen favorite is "Five Fingers", which was created for a local Beer Company in his home town. The brand wanted a song for their commercial to promote a new beer inspired by friendship. Bastian soon got to it and took influence from five close friends, creating five fingers (listen here), one finger for each friend, and the memories that they have shared. Now being used as the Beer commercial theme tune, this was a song on demand which pushed Bastian to work in different ways.
Through Bastian and Shania's journey together over the years they have created a special bond, supporting one another, not only on stage but through friendship also. On stage Bastian is alone with his guitar, but there's no need to worry about him looking lonely up there, in the mass Arena of the 02, his smile and personality on stage alone even before singing really captures everyone in the audience. Being a keen comedy fan he watches a lot on his travels, including English comedy by Ricky Gervais along with many French comedians. I feel that his great sense of humor will help any audience around the world adapt and enjoy Bastian's performance, letting each individual relate to him.
The first song and he has the whole arena captivated, his devilishly good looks, along with talent are a complete mix for success with a UK audience.
The first song and he has the whole arena captivated, his devilishly good looks, along with talent are a complete mix for success with a UK audience. Bastian is epic in his approach to everything that he experiences which makes him the likable character that he is. Intelligent, talented, stylish, charismatic, and most of all caring, which resonates in most of his songs. Speaking of being caring, I asked Bastian how he would handle a disaster situation of being stuck up a tree with a cute baby monkey until rescue arrived, he only had one small banana. Answering very diplomatically, stating that he would eat half the banana this really ensured that his caring side was not only for his music and the people in his life, but also for our environment. Not only has has he an amazing energy on stage but he also helps out with a Swiss based educational charity helping the less fortunate gain opportunity in life.
Bastian's most recent visit to an all girl prison, and previously to a Syrian refugee camp helps give something back to those that aspire to have normality in life. Speaking briefly about the plastic epidemic in our environment we touched on a recent trip to Brazil on their first sights of a river that was no more, but instead a litter filled funnel.
How does he look so fresh being an ambassador, a superstar, a mission worker, where does he fit it all in? Anything is possible with the right frame of mind. Bastian is Happy in life and with the support of his family on his tour, this helps keep him grounded. Proud family supported him at the London 02 this week and couldn't be lovelier. The world tour continues from London to the following Cities: Munich, Prague, Germany, Amsterdam, back to Germany, Copenhagen, Sweden, Australia, New Zealand and back home to Switzerland for Christmas celebrations and a break by the sounds of it.
Discussing many topics, it's quite apparent that Bastian has had some amazing opportunities and experiences in the music world, It's quite hard to put into words, a whirlwind tour with Shania Twain, its just the beginning of what he's made of. Having researched Bastian before our interview I can safely say his style of music is a fun mix of modern folk, inspired by Mumford and sons, mixed with electro pop sounds. Song "Tattoo on my Brain" is not only a song inspired by a lost love, but was around a time when Bastian was listening to a lot of Mumford and Sons, this really shows within the style of the song. Tattoo on my brain has a great story behind it when Bastian fell in love, but couldn't remember the lovely ladies name, had to ask twice and then it was ingrained like a tattoo would be forever.
Other artists whom have inspired more recent music are Damien Rice and The Script. Check it out (listen here)
Bastian being a purist, and the Script being Irish, he jokes about how he drank his first pint of Guinness in Ireland at the Temple Bar, to which I then added being a Geordie, that I would help him experience his first pint of Newcastle Brown ale in Newcastle. Watch this space… A fun sense of humor mixed with the intellect of a 45-year-old, Bastian really has his mind focused on what he wants and knows how to get it.
"Stay" which is another fantastic song which took three years to write, creating the melody 3 years prior, a trip to New York helped him see clear and finally created a fun upbeat song, an Electro pop production was born, Check it out (listen here). Bastian explains that the UK is a place that he really loves and has visited many times before especially London, being an ambassador for Harley Davison Motor bikes, he recently visited "The Bike shed" in Shoreditch London for Brunch with his music family. (Bike Shed). Having been there recently myself, I can safely say that if you're a bike lover this is the place to be. Bastian certainly has the right look to represent the brand. As we discussed his love of bikes I can't help but imagine this is how Bastian not only switches off from the noise in the world around him but connects with his passion for the sport.
Discussing how he lets his hair down, Bastian is a massive Foodie and takes full advantage of finding the best restaurants and secret places to visit throughout the cities that he tours. Living like a king with a local's point of view. He likes to experience the unordinary in our ordinary world.
One to add to your Spotify list is his new song SIX released earlier this month from his fourth album being released on 26.10.18. Download it now (download here).
Follow Bastian Baker
Instagram: http://www.instagram.com/Bastianbaker
Facebook: https://www.facebook.com/bastianbaker/
Twitter: http://www.twitter.com/Bastian_Baker
Youtube: https://www.youtube.com/user/BastianBaker
Website : https://www.bastianbaker.com
TOUR DATES – Supporting Shania Twain
September 21 – SSE Hydro – Glasgow, United Kingdom
September 22 – Manchester Arena – Manchester, United Kingdom
September 24 – Arena Birmingham – Birmingham, United Kingdom
September 26 – 3 Arena – Dublin, Ireland
September 27 – 3 Arena – Dublin, Ireland
September 29 – SSE Arena – Belfast, United Kingdom
October 2 – The O2 – London, United Kingdom
October 3 – The O2 – London, United Kingdom
October 5 – Olympiahalle – Munich, Germany
October 6 – O2 Arena – Prague, Czech Republic
October 8 – Lanxess Arena – Cologne, Germany
October 10 – Sportpaleis – Antwerp, Belgium
October 11 – Ziggo Dome – Amsterdam, Netherlands
October 13 – O2 World – Hamburg, Germany
October 14 – Copenhagen, Denmark
October 16 – Spektrum – Oslo, Norway
October 17 – Ericsson Globe – Stockholm, Sweden
November 30 – Perth Arena – Perth, Australia
December 2 – Botanic Park – Adelaide, Australia
December 5 – Entertainment Centre – Brisbane, Australia
December 6 – Entertainment Centre – Brisbane, Austraia
December 8 – Hope Estate – Hunter Valley, Australia
December 11 – Rod Laver Arena – Melbourne, Australia
December 12 – Rod Laver Arena – Melbourne, Australia
December 14 – Qudos Bank Arena – Sydney, Australia
December 15 – Qudos Bank Arena – Sydney, Australia
December 18 – Spark Arena – Auckland, New Zealand
December 19 – Spark Arena – Auckland, New Zealand
December 22 – Forsyth Barr Stadium – Dunedin, New Zealand
Interview by Rachel Bambrough