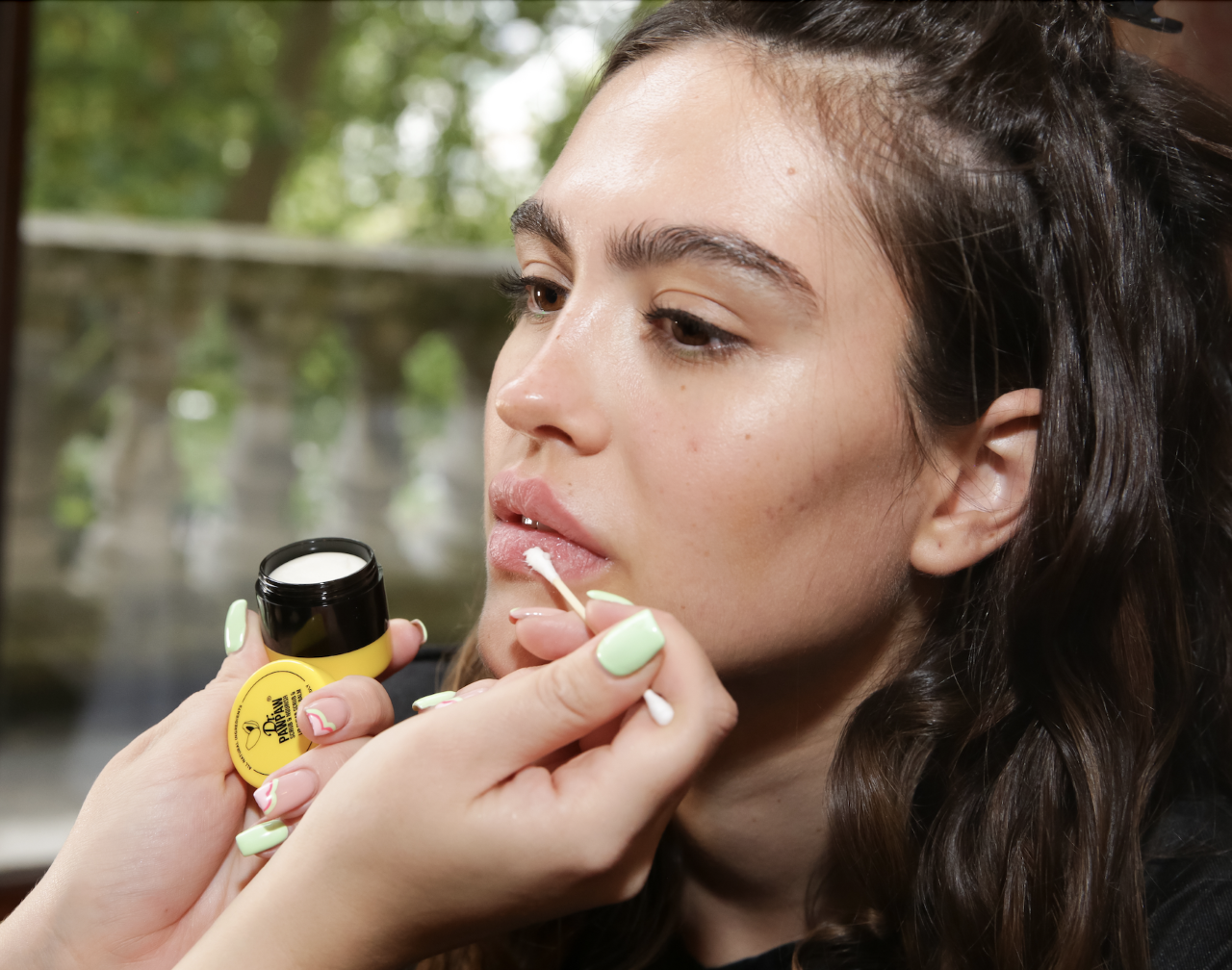 It girls and models including leading lady Amelia Gray, glow with Dr.PAWPAW at the Aadnevik Spring / Summer 2022 catwalk show hosted at the Royal Horseguards Hotel. Dr.PAWPAW was a supporting sponsor for the show and their multi-purpose balms were used to complete the incredible make-up looks that were showcased on the catwalk as part of the Aadnevik S/S collection.
The MUA team TeamCosta used three Dr.PAWPAW products to add a dewy finish and all round natural glow to the makeup look. There was plenty of gloss and shine to create a replica of the on-trend dolphin skin shine on cheeks, which was paired with the stunning bold eye makeup.
The make-up first team prepped the lips by using Dr.PAWPAW Scrub & Nourish, the natural sugar scrub was used to buff the lips and create the perfect smooth canvas to work on.Dr.PAWPAW Peach Pink Balm was applied on cheeks to create a peachy natural glow and Dr.PAWPAW Shimmer Balm was applied on top to add an extra iridescent radiance that was subtle but really highlighted the cheekbones. Dr.PAWPAW Rich Mocha & Dr.PAWPAW Peach Pink Balm was applied as a topper on lips to add gloss, dew and a gorgeous natural nude lip for the models before they took to the catwalk.
Dr.PAWPAW goody bags graced the seats of the VIP rows and was received by star guests such as key buyers, key customers, actors and influencers which included Maja Malnar, Natalia Kapchuk, Israel Cassol, Selma Kaci, Elena Fernandes, Lisa Rinna and Victoria Silvstedt.