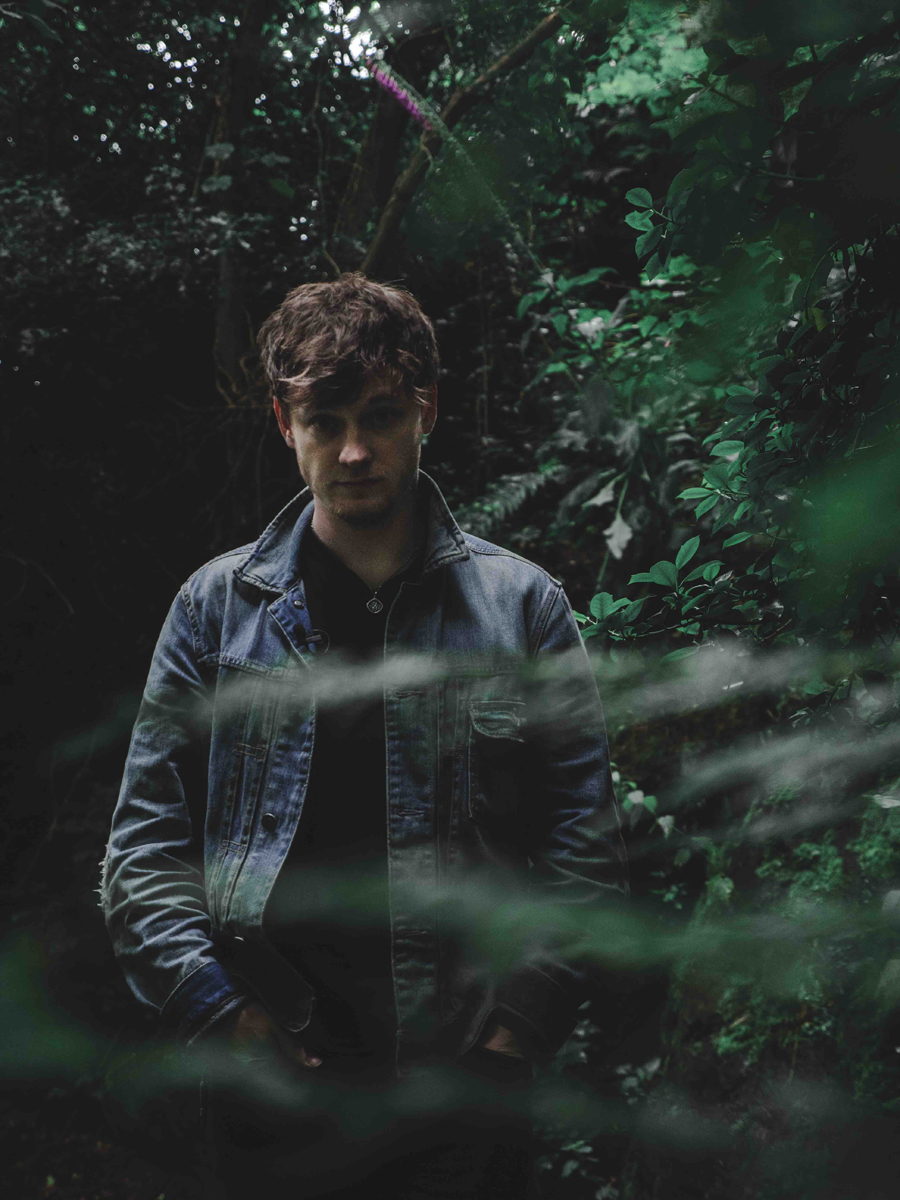 Portaferry (Co. Down) native Ryan McMullan releases 'Rebellion' on 6.9.19 via AWAL Recordings, the latest single taken from his forthcoming album set for release in 2020. 'Rebellion' yet again showcases Ryan's signature vocal, evocative wordplay supported by simple guitar lines and powerful percussion. Written and produced by Iain Archer (James Bay, Jake Bugg, Snow Patrol).
Listen to 'Rebellion' here
Speaking on the track, Ryan quotes:"Rebellion is about having to smile when it's killing you. About doing the things we don't want to do and having to pretend."
Growing up in picturesque Portaferry, on the shores of Strangford lough and in sight of the Mourne Mountains, Ryan was formed by the traditional music and pub sing-alongs with which rural villages in Ireland are indelibly linked. However this gives only a portion of the story, as a member of an unashamedly post-MTV generation he was always on the hunt for more diverse influences from bubblegum pop, to hip hop, to hard rock and blues.
Ryan has already earned a formidable reputation in the European live music scene. After spending many years developing a dedicated local following (and gaining the favour of personal heroes such as Foy Vance and Gary Lightbody) in 2017 he supported Ed Sheeran on his arena tour. 2019 saw his first Glastonbury performance and his largest Belfast show playing to 5000 adoring fans. A UK & European Headline Tour in the Autumn plus support slots with Snow Patrol and Foy Vance.
Live:
UK Headline Tour
1.10.19 Exchange, Bristol
2.10.19 Joiners, Southampton
3.10.19 Waterfront Studio, Norwich
4.10.19 Brudenell Social Club, Leeds
6.10.19 King Tuts, Glasgow
7.10.19 Cluny, Newcastle
9.10.19 Mama Roux's, Birmingham
10.10.19 Deaf Institute, Manchester (SOLD OUT)
11.10.19 Dingwalls, London
Foy Vance, US Tour Support
12.10.19 Levon Helm Studios, Woodstock, NY
13.10.19 World Café Live, Philadelphia, PA
15.10.19 NYC Skirball, New York, NY
16.10.19 Somerville Theatre, Someville, MA
18.10.19 Variety Playhouse, Atlanta, GA
19.10.19 James K Polk Theatre, Nashville, TN
21.10.19 Queen Elizabeth Theatre, Nashville, TN
22.10.19 Sixth & I, Washington, DC
23.10.19 Thalia Hall, Chicago, IL
26.10.19 Palace Theatre, Los Angeles, CA
27.10.19 Neptune, Seattle, WA
Canadian Headline Tour
29.10.19 Wise Hall, Vancover
30.10.19 Station On Jasper, Edmonton
31.10.19 The Monarch Tavern, Toronto
European Headline Tour
2.11.19 Witloof Bar, Brussels
3.11.19 Les Etoiles, Paris
5.11.19 Eldorado, Zurich
6.11.19 Orange House, Munich
7.11.19 Helios37, Cologne
8.11.19 Schon Schon, Mainz
10.11.19 Musik & Frieden, Berlin
11.11.19 Nochtspeicher, Hamburg
12.11.19 Rotown, Rotterdam
13.11.19 Cloud 9, Utrecht
Buy Tickets here
Stream/Buy here
Follow RyanAdditional Info:
'Rebellion' follows the release of single ''In the Back of My Mind', (May '19). Previous singles, "You Don't Dance", "Oh Susannah" and "Bowie on the Radio" have collectively amassed over 8m streams. Irish Radio continues its strong support including Radio 1, BBC Radio Ulster and 2FM.
Previous support:
Hot Press – The song is a heart-sore reflection of young love and the loss of it, the gentle guitar, piano and percussion is a perfect blend with McMullan's warm and soft vocals.
Eirewave.ie– "Ryan's signature vocal and evocative wordplay take us to a place in time where we have all been; the misty-eyed recollection of young love gone awry and the ever-present sense of longing and regret."
This is Galway.ie – 'Belfast native, Ryan McMullan is the real deal'.
Ed Sheeran – "Ryan's voice is a rare jewel to find. He's such an exceptionally gifted natural born artist."
Gary Lightbody – "One of the most exciting artists to come out of Northern Ireland, voice of an angel."