This year marks 100 years since women won the right to vote in the UK, and around London there are events taking place to celebrate and empower women across the city.
If you're a millennial lady and you're looking for places to hang out – be it with your laptop to catch up on work, with friends to have a laugh, or simply for some empowering me-time – you've come to the right place.
#100YEARS EVENTS
– The Red Suffragette: Sylvia Pankhurst
FREE
WHEN 7.30pm – 9.30pm, Friday 16th February
WHERE UCL Institute of Education, 20 Bedford Way, WC1H OAL
WHAT Socialist and feminist Sylvia Pankhurst organised a revolt amongst London's working class women in the East End of London for equality and freedom. Join socialist activist and writer Jill Mountford as she presents and discusses the work of Sylvia Pankhurst and what we can learn from Pankhurst in relation to society today. After the meeting there will be pizza in the bar alongside further discussion!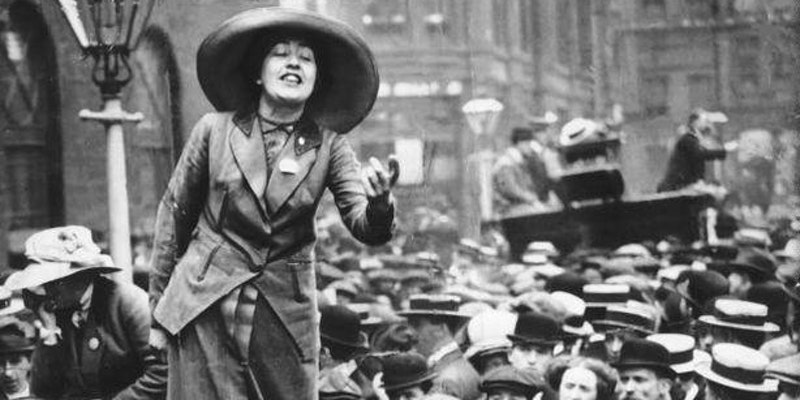 – Votes for Women Exhibition, Museum of London
FREE
WHEN 10.00am – 5.50pm, 2nd February 2018 – 6th January 2019
WHERE 150 London Wall, EC2Y 5HN
WHAT In recognising 100 years since the 1918 Act which gave British women the right to vote, the Museum of London's exhibition features a range of iconic objects from the suffragette movement, from Emmeline Panhurst's hunger strike medal to a discussion and thought-provoking newly commissioned film reflecting on the relevance of the militant campaign today.
–
One Hand Tied Behind Us
, Old Vic Theatre
£10+
WHEN 7.00pm, Sunday 11th March
WHERE The Cut, SE1 8NB
WHAT For one night only, London's Old Vic Theatre will showcase monologues that highlight and explore key moments in the history of women's rights in Britain. Curated by Maxine Peake, the night will not only recognise moments of the past but look towards the future of the fight for equality and the feminist movement.
– The Anarchist Feminist Party
£6+
WHEN 5.30pm – 9.30pm, Saturday 17th March
WHERE Ugly Duck, 49 Tanner Street, SE1 3PL
WHAT A party like no other, The Anarchist Feminist Party fuses punk, performance, feminism and rebellion. With the proceeds donated to Feminist Fightback, the night focuses on inclusivity, inviting any self-identifying women, trans women, non-binary and gender non-conforming in particular. There are also solidarity tickets available for free admission so that financial circumstances won't hold you back.
–
The Dinner Party
£19.95
WHEN 7.00pm – 9.30pm, Friday 9th March
WHERE Ugly Duck, 49 Tanner Street, SE1 3PL
WHAT Combining feminist art, activism and education, Herstory create a participatory evening in a recreation of Judy Chicago's canonical feminist artwork The Dinner Party. Herstory workshops 'disrupt the hierarchies present in the way history is conventionally shared'. The event offers the opportunity not only to reflect upon women in history, but to empower participants in celerating themselves.
– Votes for Women: Celebrating 100 Years Since Women's Suffrage (Screening)
£25
WHEN 5.45pm – 9.00pm, Friday 13th April
WHERE Soho House Screening Room, 76 Dean Street, W1D 3SQ
WHAT Join women's rights activist Helen Pankhurst as she discusses the progression in the women's movement since 1918, followed by a screening of Suffragette (2015) (which Helen herself worked on). The film tells the story of foot soldiers during the early feminist movement.
– The Bechdel Sound Test Launch Party
£5+
WHEN 8.00pm, Friday 9th March – 1.00am, Saturday 10th March
WHERE The Book and Record Bar, 20 Norwood High Street, SE27 9NR
WHAT Dedicated to female-fronted alternative music, The Bechdel Sound Test is a club night built on the movie-industry's 'Bechdel Test', which is applied to assess gender bias in a project, but applies it to music. Celebrating women in muusic, the night will offer every genre you can think of (and maybe even one or two more).
– Voice and Vote: Women's Place in Parliament
FREE (advanced booking essential)
WHEN Monday to Saturday: 9.00am, Wednesday 27th June – 6.00pm, Thursday 6th October
WHERE Westminster Hall, 3 St Margaret Street, SW1P 3JX
WHAT Throughout this summer, Westminster Hall will host a major exhibition featuring rare and previously unseen historic objects and archives alongside immersive and interactive technologies in exploring the campaign for women's votes and the representation of women in parliament.
TOP 10 PLACES FOR EMPOWERED MILLENNIAL LADIES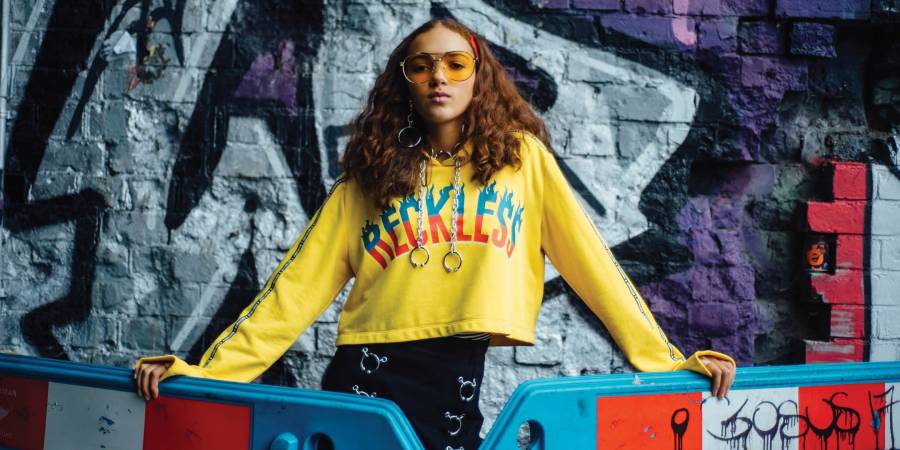 – Box Park
WHERE 2-10 Bethnal Green Road, London E1 6GY
WHAT Opening almost seven years ago, Boxpark is the world's first ever pop-up mall, offering street food, independent local and global brands and live music in one of London's most exciting and vibrant up-and-coming areas.
MORE INFO www.boxpark.co.uk
– Goodhood
WHERE 151 Curtain Rd, London EC2A 3QE
WHAT Selling a curated collection of women's clothing, men's clothing, homeware and beauty products over two floors and 30002ft, Goodhood is the perfect destination for those in search of the sought after millennial lady lifestyle.
MORE INFO www.goodhoodstore.com
– Barber & Parlour
WHERE 64-66 Redchurch Street, London E2 7DP
WHAT A unique self care experience, Barber and Parlour offer grooming for every gender in a space where you can 'eat, drink, shop and relax'. Its sister cinema, The Electric, offering international, mainstream and independent films with armchairs, blankets, and drinks from the fully-licensed bar!
MORE INFO www.barberandparlour.com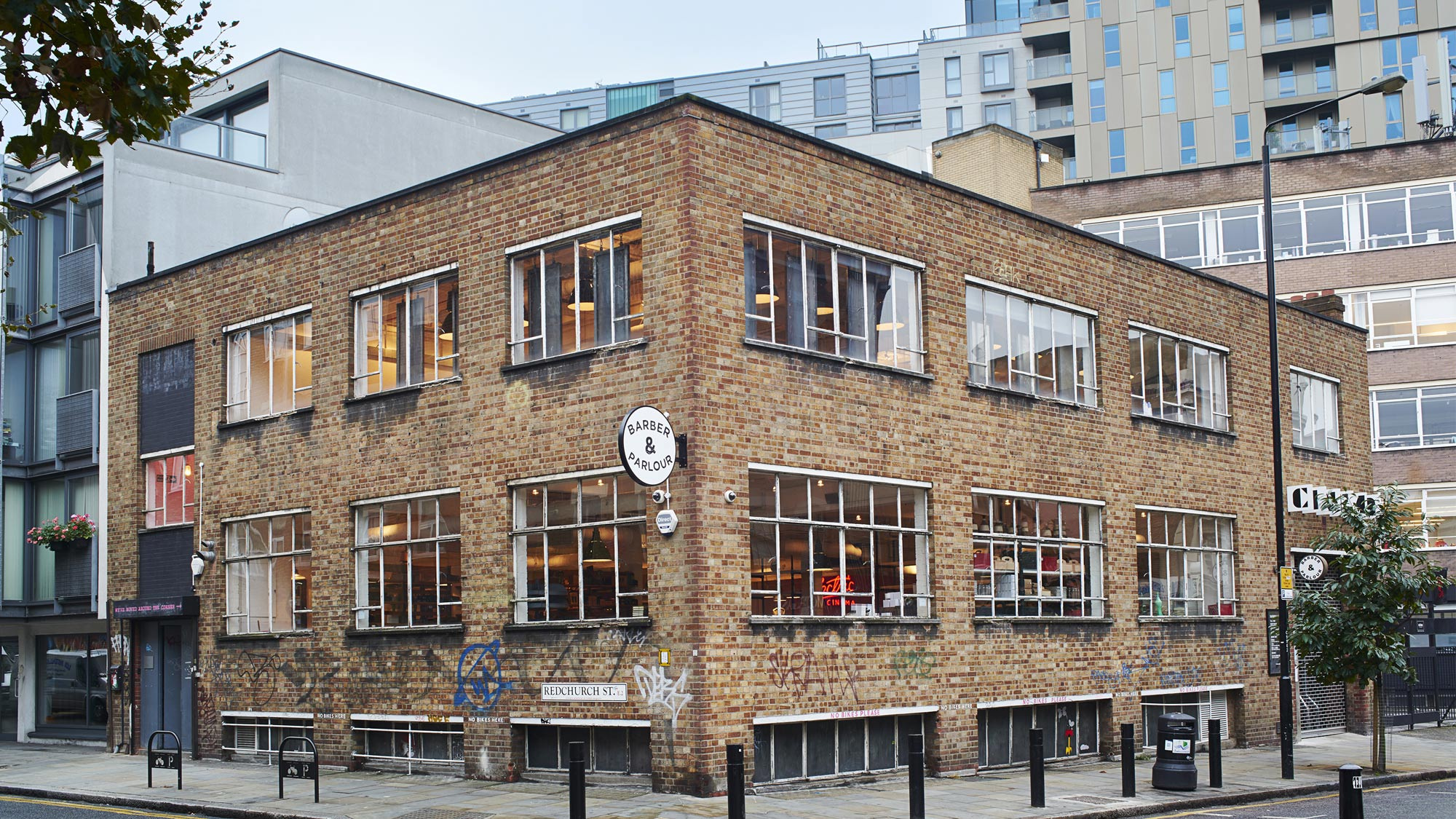 – Neal's Yard
WHERE Seven Dials, Covent Garden, London WC2H
WHAT Tucked away beside Monmouth Street (also very much worth a visit!), Neal's Yard is a small but booming creative courtyard with everything from coffee and smoothie bowls to skincare specialists and other shopping (and Instagram) opportunities.
MORE INFO www.sevendials.com
– Homeslice
WHERE Neal's Yard, Seven Dials, Covent Garden, London WC2H
WHAT Hidden in the creative corner that is Neal's Yard, Homeslice is as millennial-appropriate as it sounds! Now in its fifth year, Homeslice offers some of the best pizza that London has to offer. Pizzas are ordered by the (extremely large) slice at just £4 or a full pizza (ideal for 2 or 3 people) for £20.
MORE INFO www.homeslicepizza.co.uk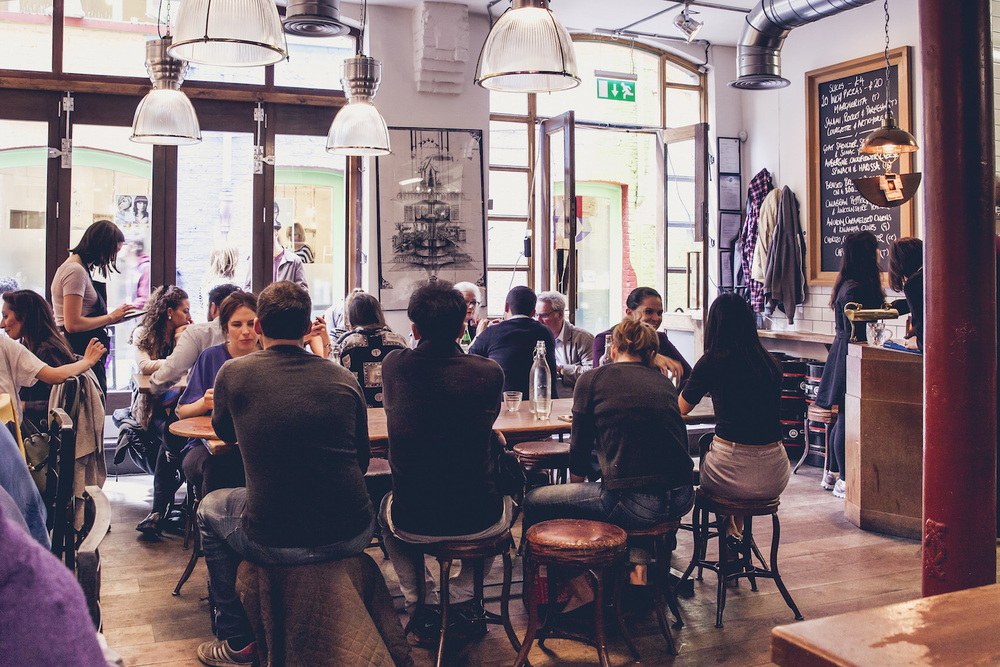 – Kingly Court
WHERE Kingly St, Soho, London W1B
WHAT Kingly Court is the foodie millennial lady's dream, offering al fresco dining from around the world across three floors. If you're looking for anything from vegan friendly restaurants, cocktail bars, American-style comfort food, Carribean rum, cupcake specialists or a restaurant that transports you back to the 1940s for a dining experience like no other, Kingly Court is the place for you.
MORE INFO www.carnaby.co.uk/food-and-drink/kingly-court
– Crosstown Doughnut and Coffee Bar
WHERE 4 Broadwick St, Soho, London W1F 0DA
WHAT A London-based independent business, Crosstown are widely acclaimed for their exceptionally delicious doughnuts baked fresh 365 days a year. Opening in 2015, Soho Crosstown Doughnut and Coffee Bar offer the perfect combination of quality doughnuts and specialty coffee. They also offer vegan doughnuts from Friday to Sunday!
MORE INFO www.crosstowndoughnuts.com
– Everyman Cinema
WHERE 96-98 Baker Street, London W1U 6TJ
WHAT Everyman offer a luxury cinematic experience like no other. With a focus on comfort and quality food and film, you can enjoy your film as your refreshments are delivered to your seat. The boutique cinema is part of the Everyman network promoting independent cinemas.
MORE INFO www.everymancinema.com
– Biscuiteers
WHERE 194 Kensington Park Road, London, W11 2ES
WHAT Now in its sixth year, Notting Hill's Biscuiteers Boutique is unlike any other cafe – alongside their delicious range of their cakes and biscuits, they offer two-hour icing classes so that you can train as a biscuiteer yourself!
MORE INFO www.biscuiteers.com
– Frank's
WHERE 10TH FLOOR, PECKHAM MULTI-STORY CARPARK 95A RYE LANE, LONDON SE15 4ST
WHAT Open every summer, Frank's is a rooftop bar and restaurant with a twist – it's on the 10th floor of a multi-storey car park. Now in its 10th year, the bar was designed by Practice Architecture and offers stunning views across the city (with a fully-pink and Instagram-ready staircase on the way!).
MORE INFO www.frankscafe.org.uk
If you know of any millennial lady-loving places, tweet us @grapevinelond so we can spread the word!
Who run the world?
Article by Natalia Sophia for Grapevine London https://twitter.com/n1sophia