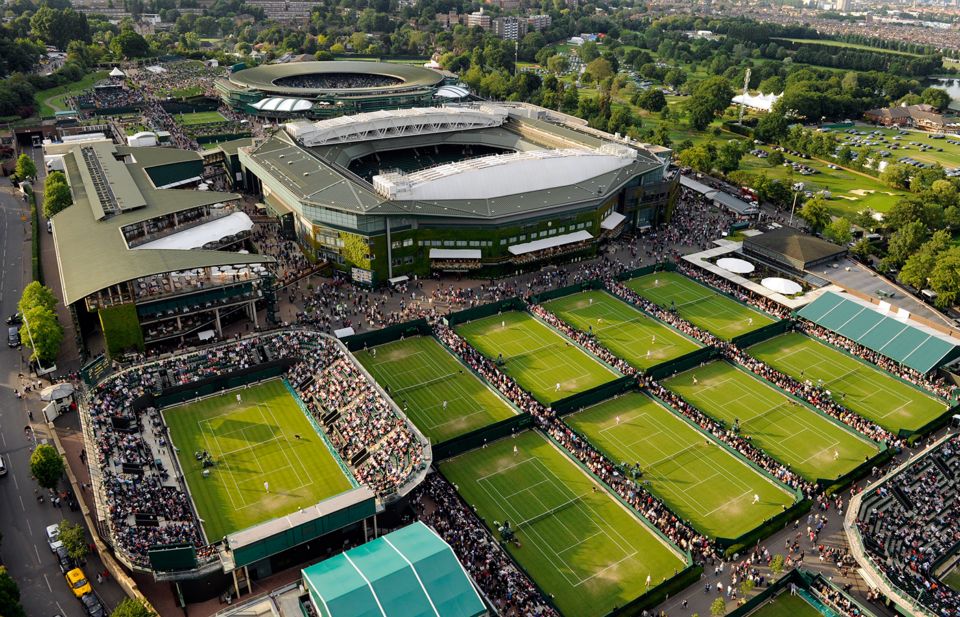 Tennis has been around in various forms for centuries, however, the modern game of tennis originated in Birmingham, England, in the late 19th century as lawn tennis.
Harry Gem and his friend Augurio Perera created the game of lawn Tennis in Between 1859. The duo combined elements of racquets and the Basque ball game pelota, which were played on a croquet lawn in Birmingham. Then, in 1872, Gem and Perera recruited two doctors and subsequently founded the world's first tennis club in nearby Leamington Spa.
Later in 1873, a British army officer Major Walter Clopton Wingfield designed and patented a similar game called sphairistikè (Greek: σφαιριστική, meaning "ball-playing") in Llanelidan, Wales. This soon became affectionately known simply as sticky. Wingfield created a boxed set with a net, poles, rackets, balls and rules, this helped popularise the game further.
It wasn't log before the London masses caught on, and the world's oldest tennis tournament, the Wimbledon Championships, were started in 1877. This concentrated efforts to create a more rigid set of rules for the new game of Lawn Tennis. Modern day tennis rules have barely changed since the 1890s meaning that the sport has retained its heritage unlike many other sports like football and rugby.
Today tennis is popular world wide with four Grand Slam tournaments (also referred to as the Majors) the Australian Open played on hard courts, the French Open played on red clay courts, Wimbledon played on grass courts, and the US Open also played on hard courts. Such is the sports popularity, it is also an Olympic sport.
The UK's biggest event is commonly known as Wimbledon and is synonymous with quintessential English summertime. The Championships (Wimbledon), is the only major still played on grass. Wimbledon is a superb event on the sporting calendar and it has been kept free from sponsor advertising around the courts. However, there are still a huge amount of Wimbledon hospitality events which take place each year. There are private marquees within the grounds of the All England Club, where clients can be wined and dined, in the VIP Village at The All England Lawn Tennis Club. Hospitality events include the court tickets and champagne, a three-course buffet lunch, and the famous afternoon tea.
Whilst some view tennis as elitist, the game is actually open to all and there are clubs and courts in every single town in the county, many villages too, it is a huge part of Britain's sporting cultural identity and Wimbledon contributes massively to London's tourism trade each and every year.
Article by Nick Byng for Grapevine London